Wild flower vase
First Sketches
Foam models
Hot wire cutter proces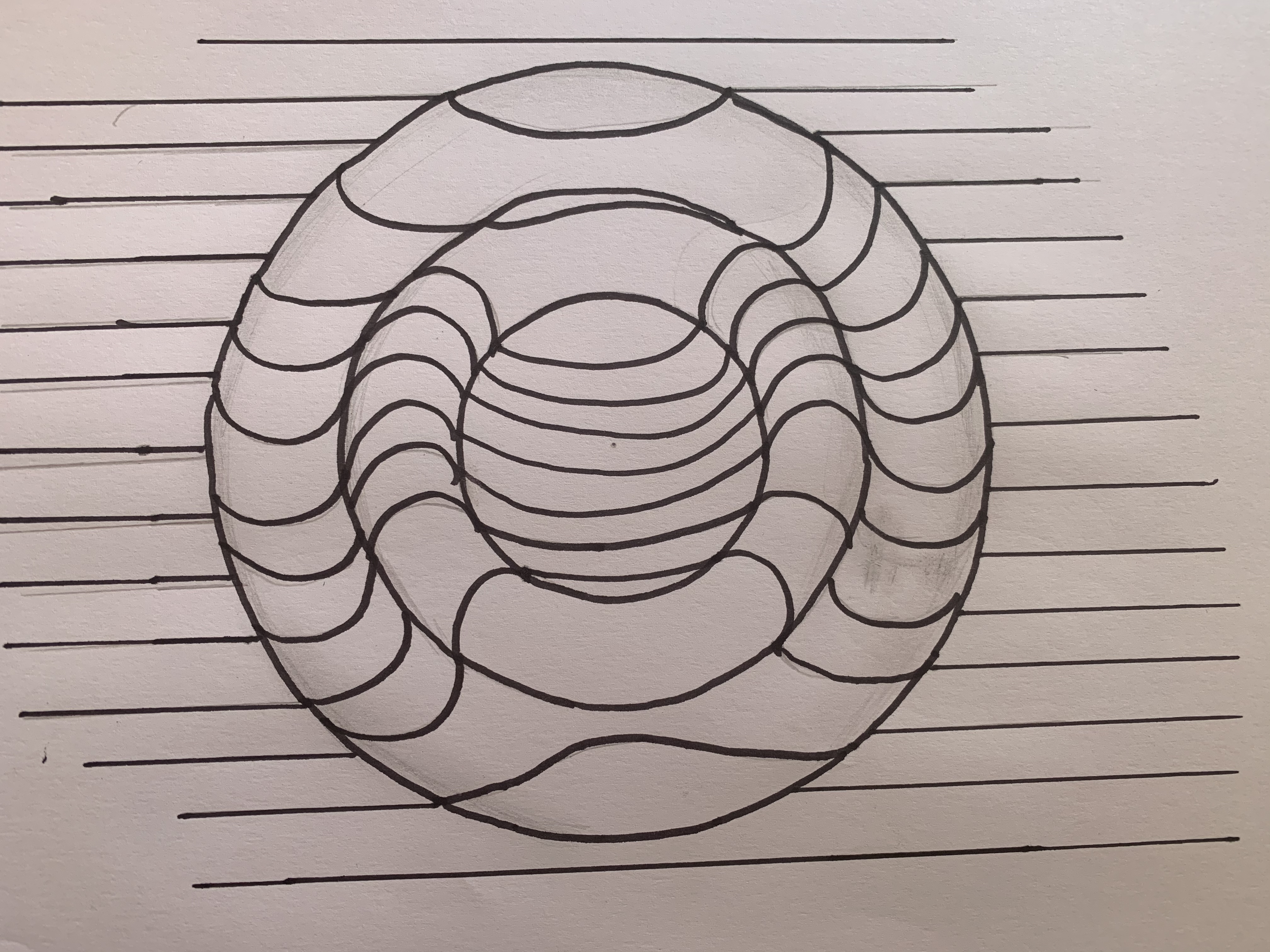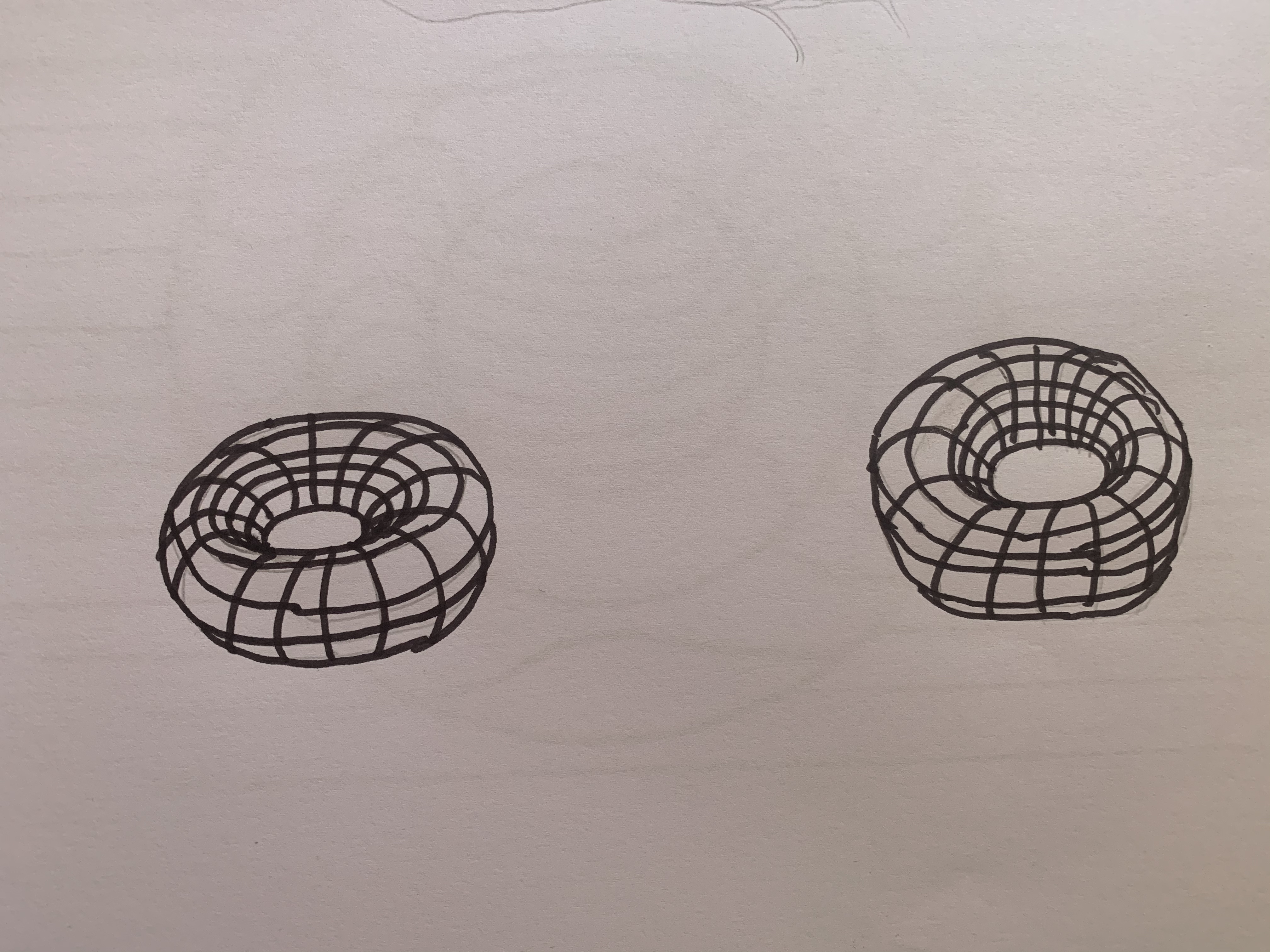 First Vision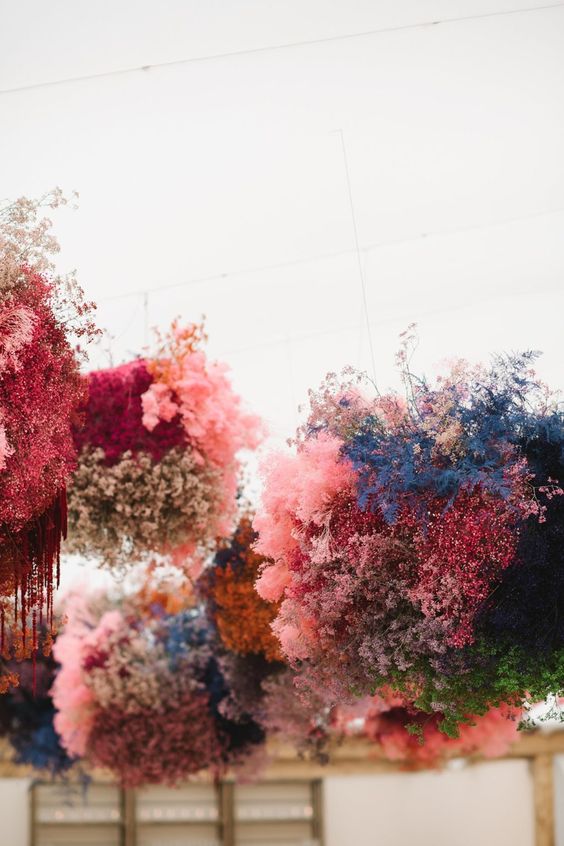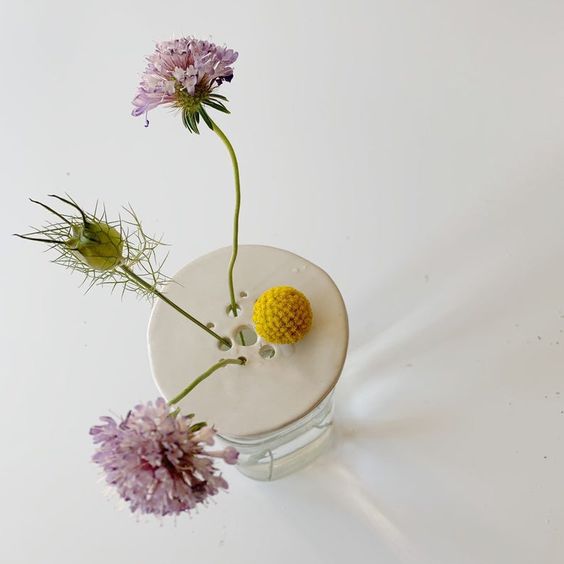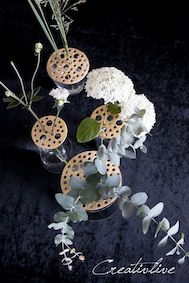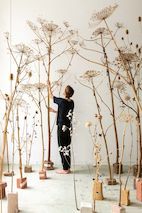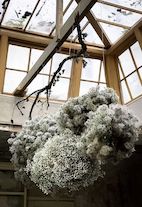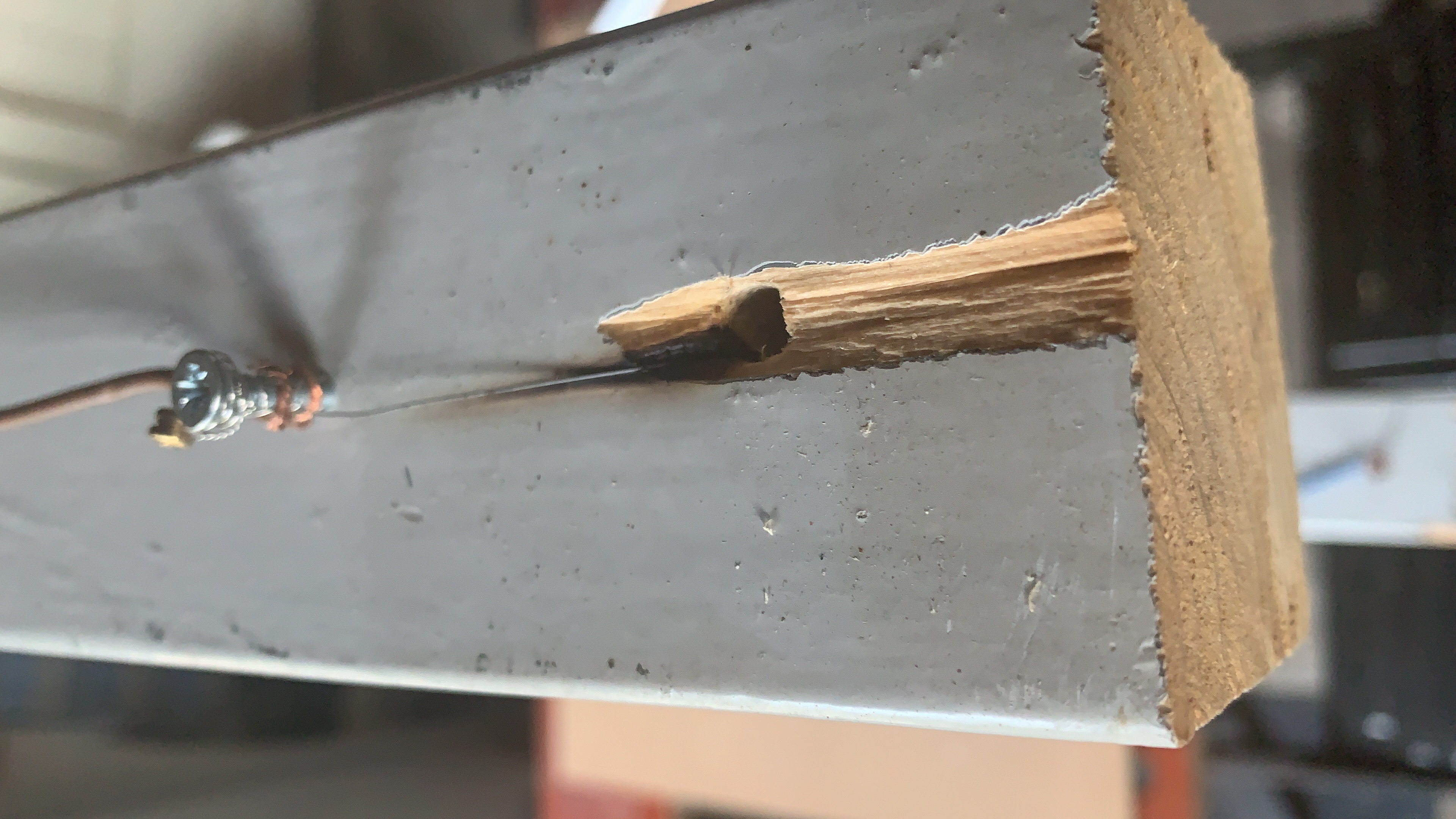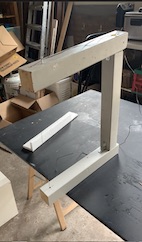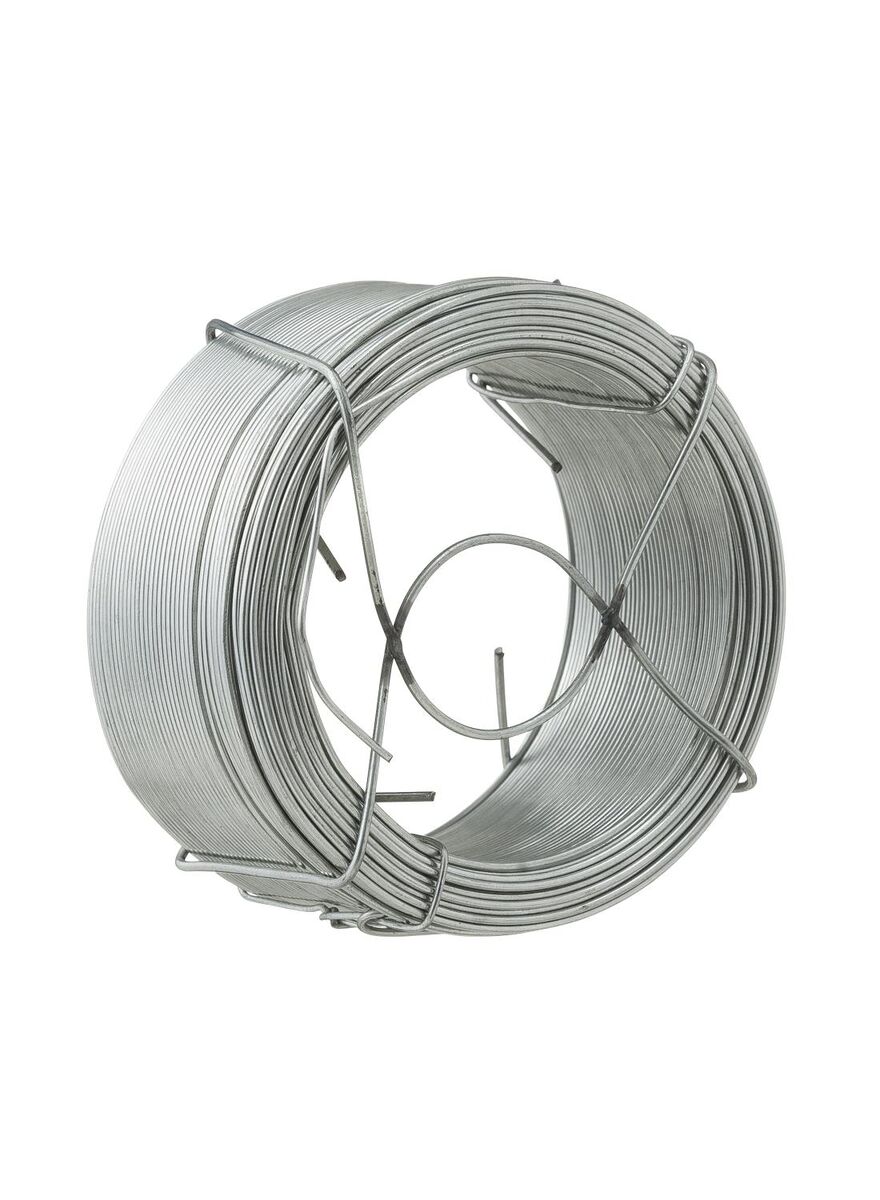 Used iron wire, this was to tick and burned my adapter....
next step find the thinnest iron wire and a new power adapter
Second hand shops where still closed so with the adapter I had a dead end for a couple day's. I checked out what a new good cutter would cost but it was too expensive.
During the park meeting David tipt me to go to harold's They sell the wire especially for styrofoam cutting.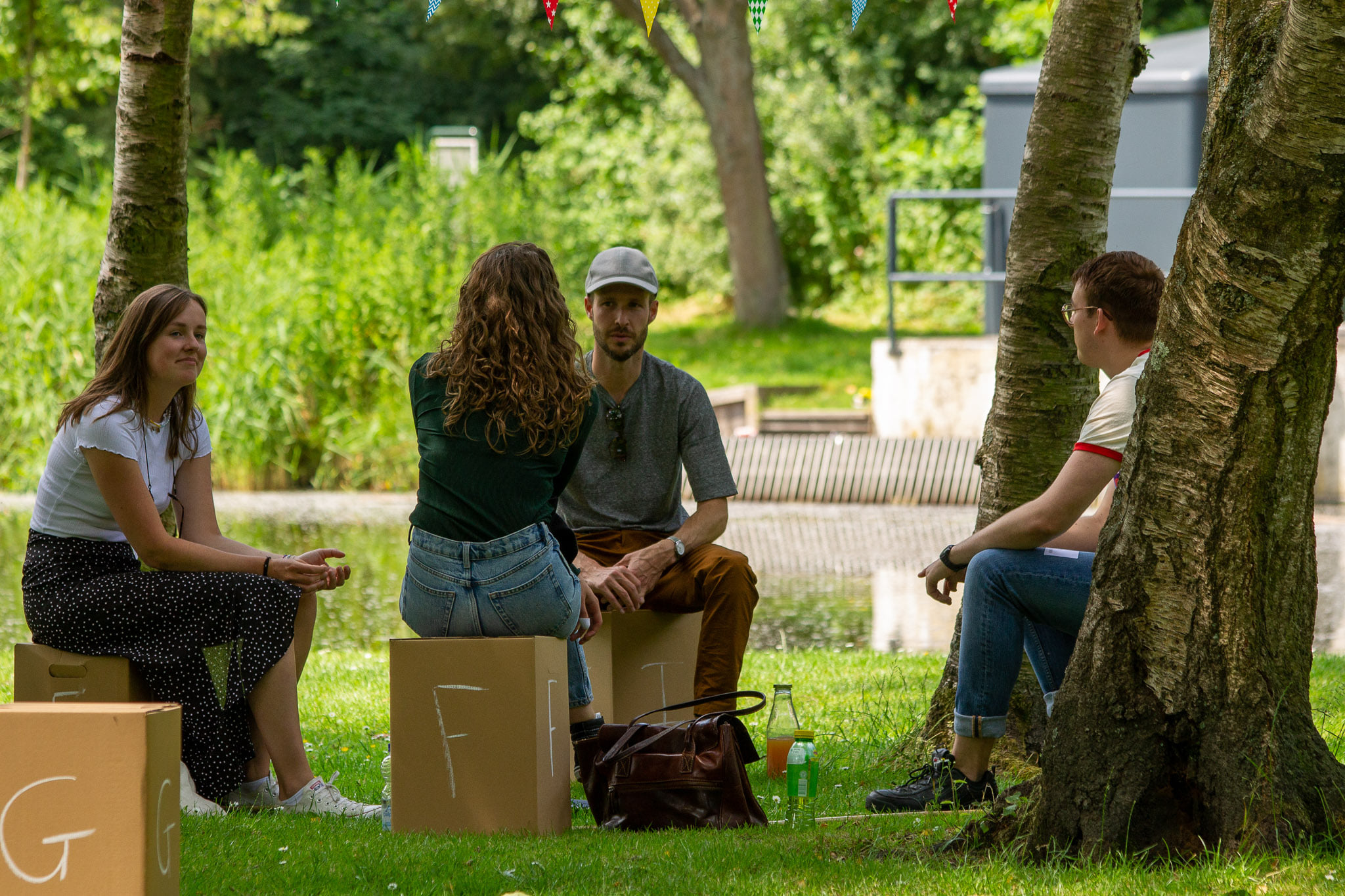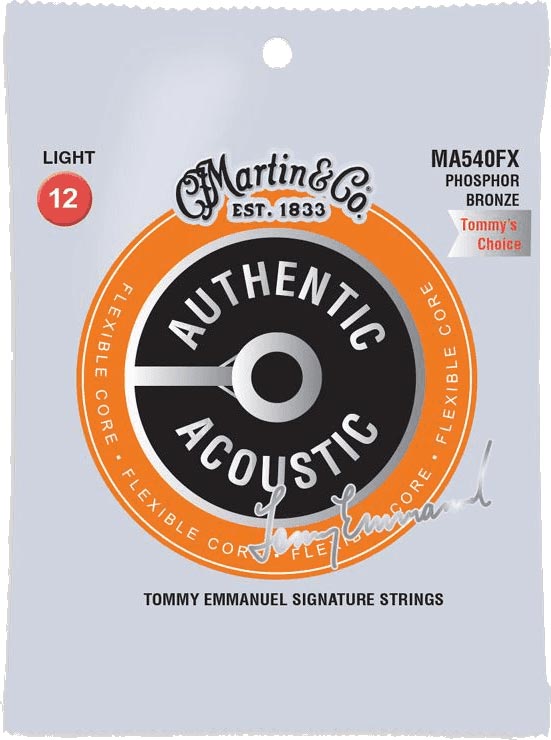 The thinnest guitar wire worked the other 8 where to thick
The guitar strings where 9 euro's and the wire lasted 2 day's.... Had to find a new cheaper way.I looked for very thin wire in shops but couldn't find it.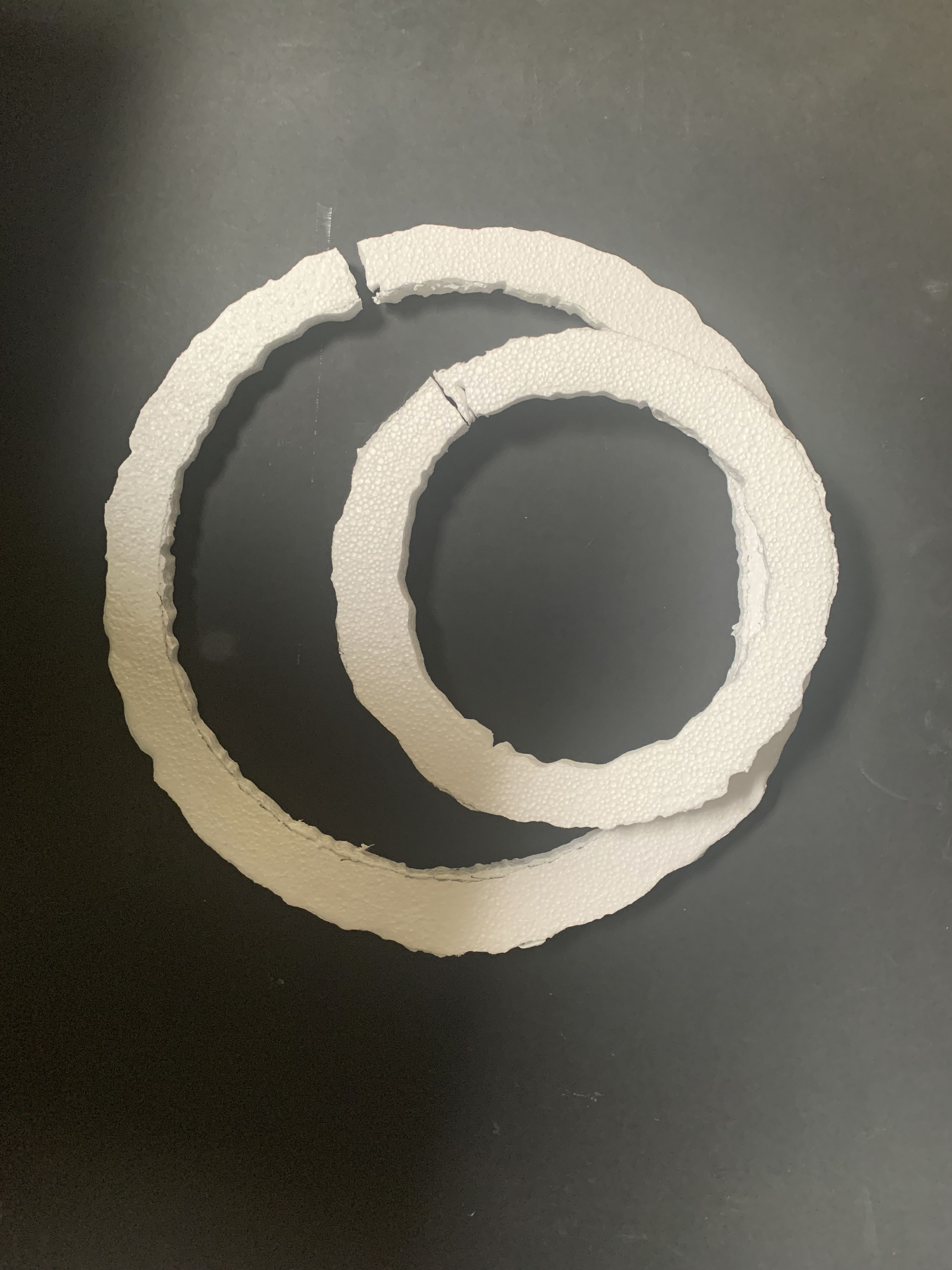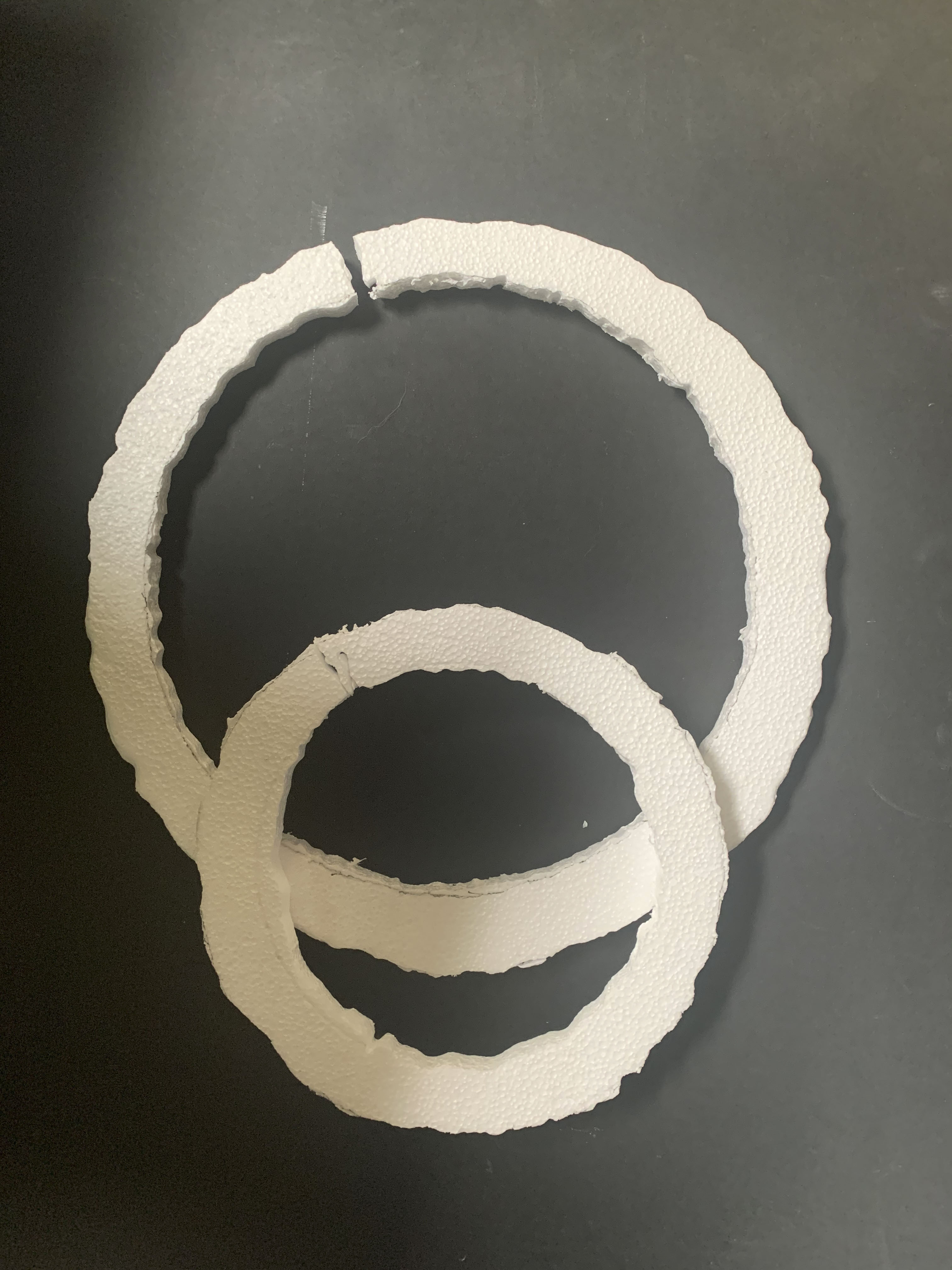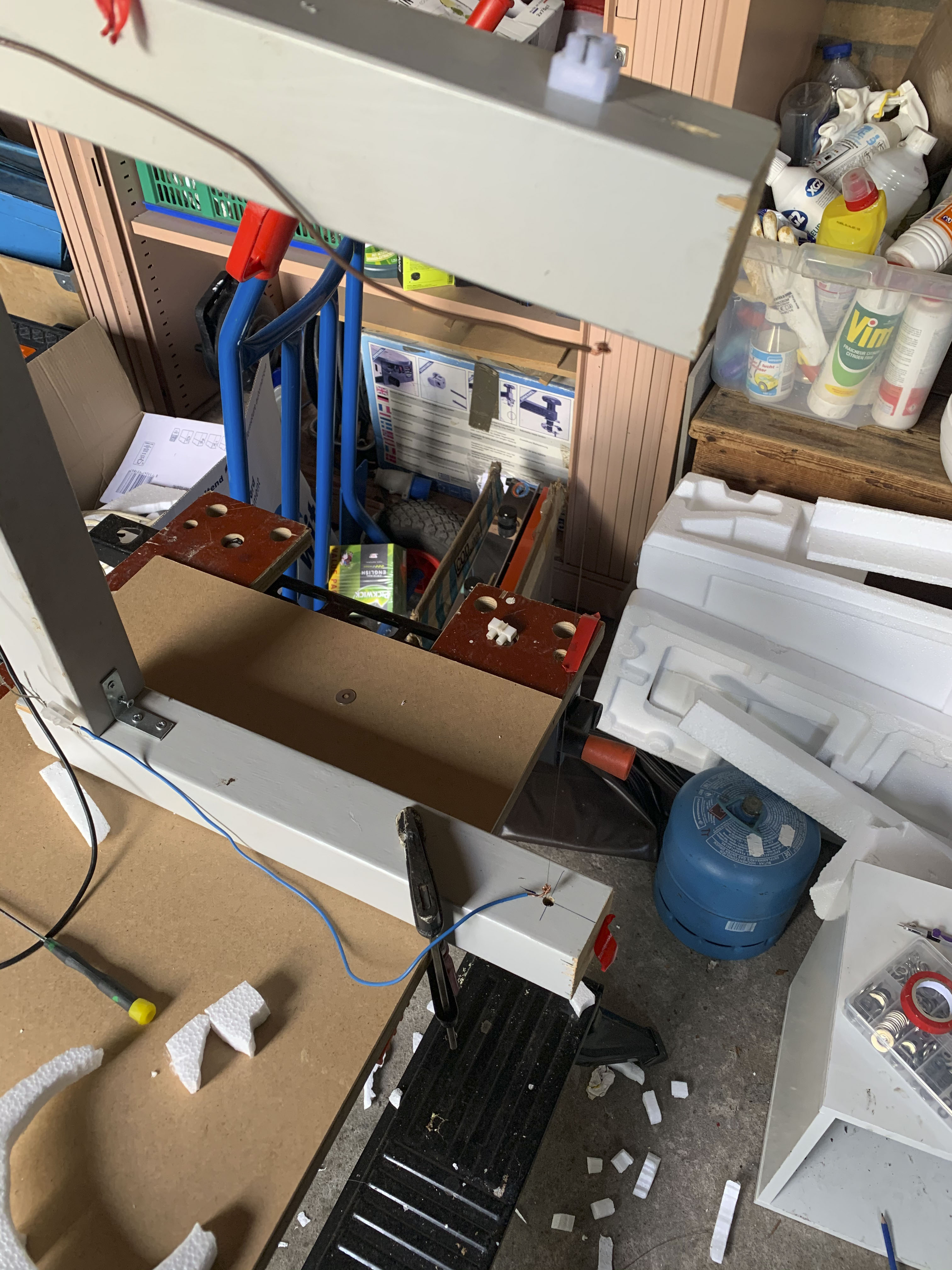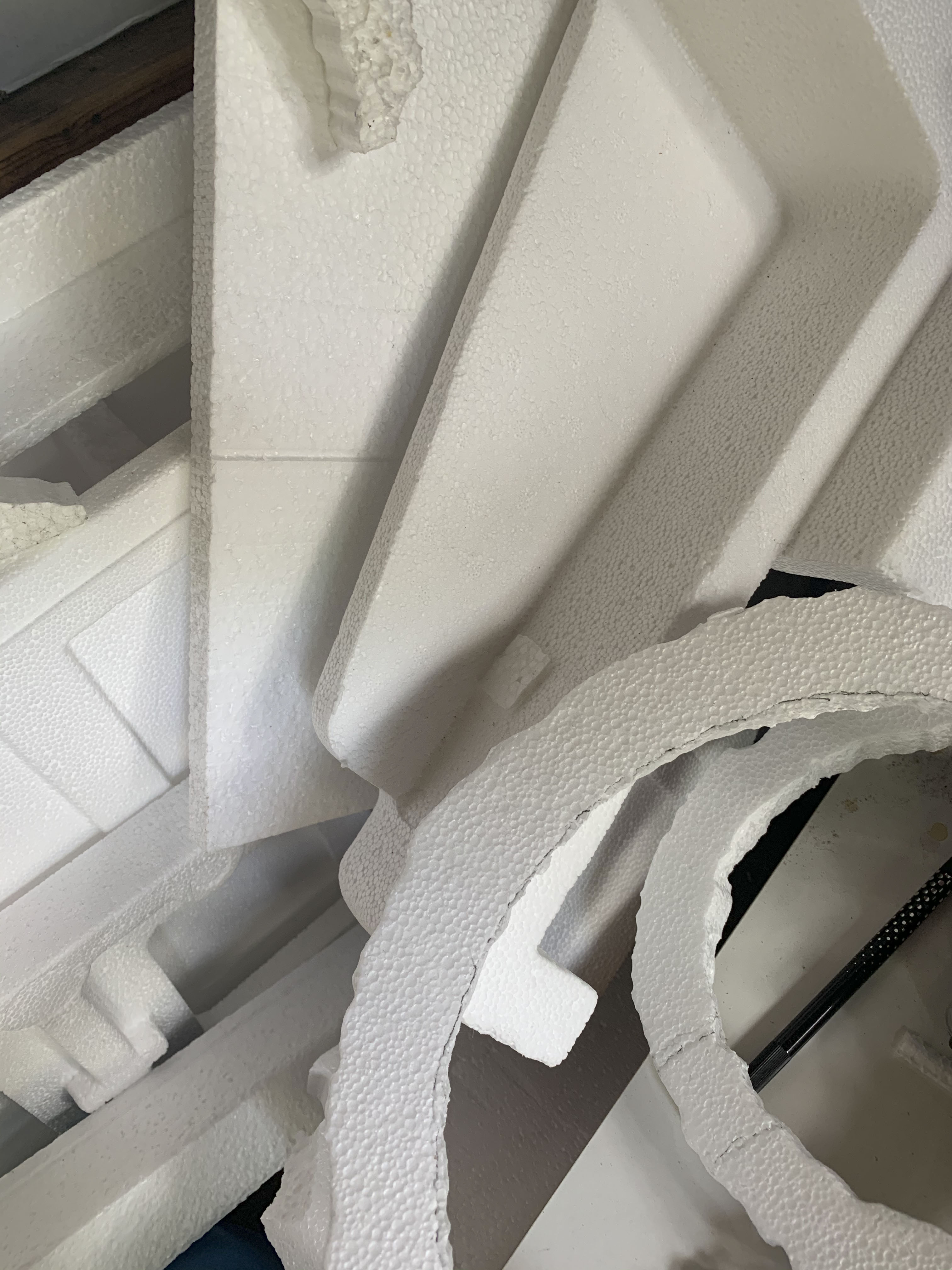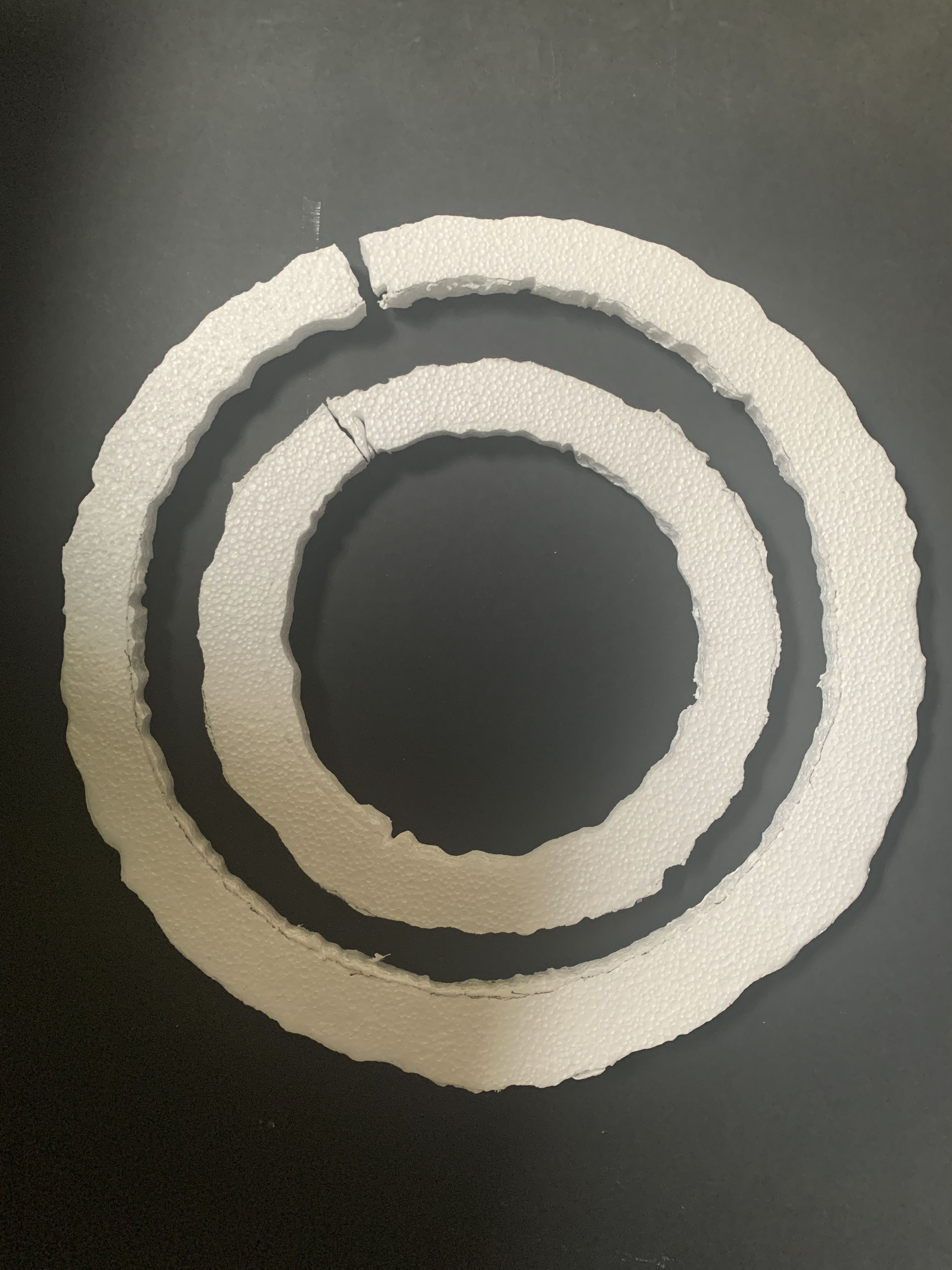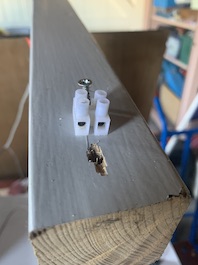 The new thread worked very well. Only I forgot that if I let the top part also get hot that would burn the wood ... logical. To tighten the wire I used terminal blocks
It it
It works :)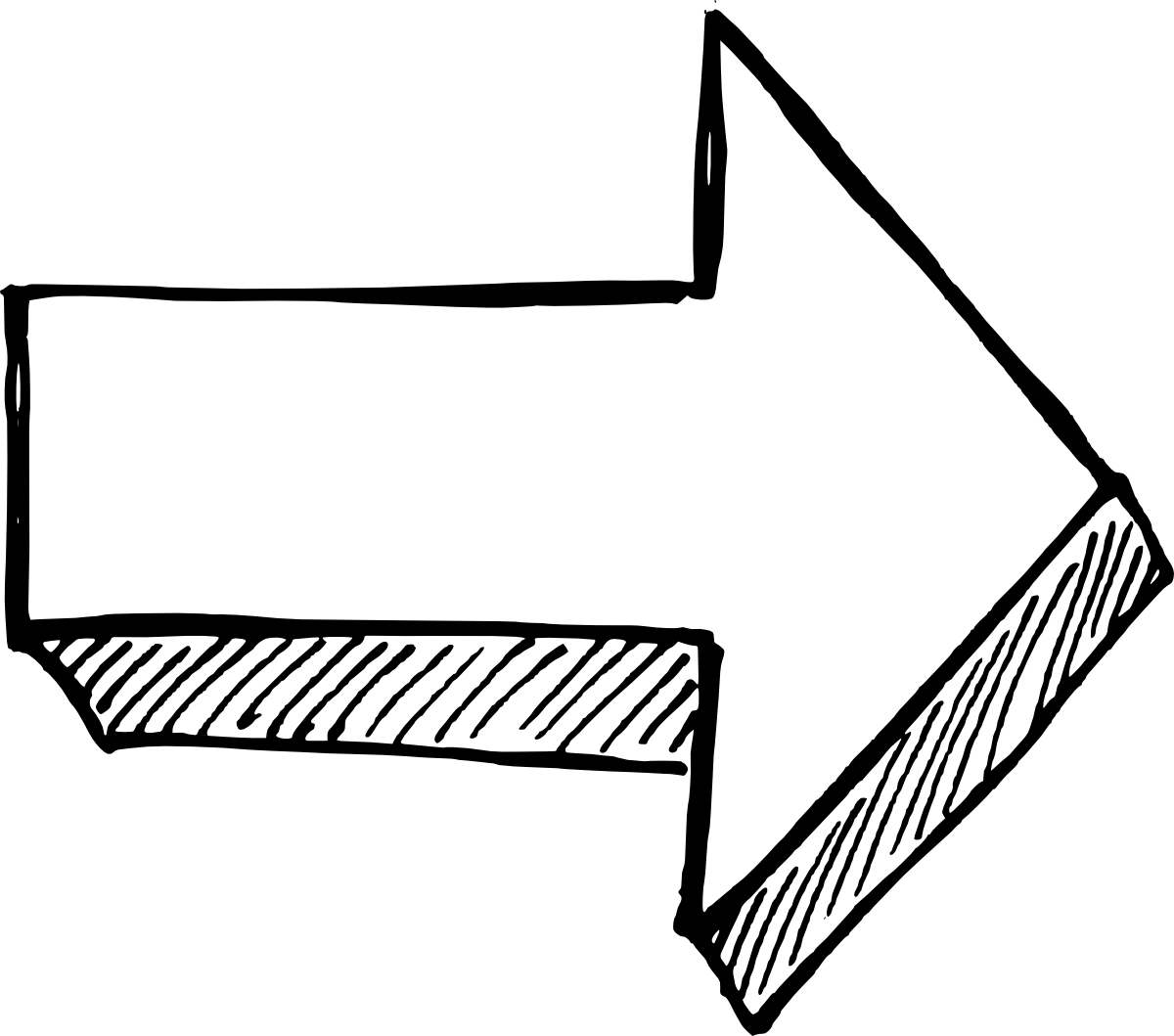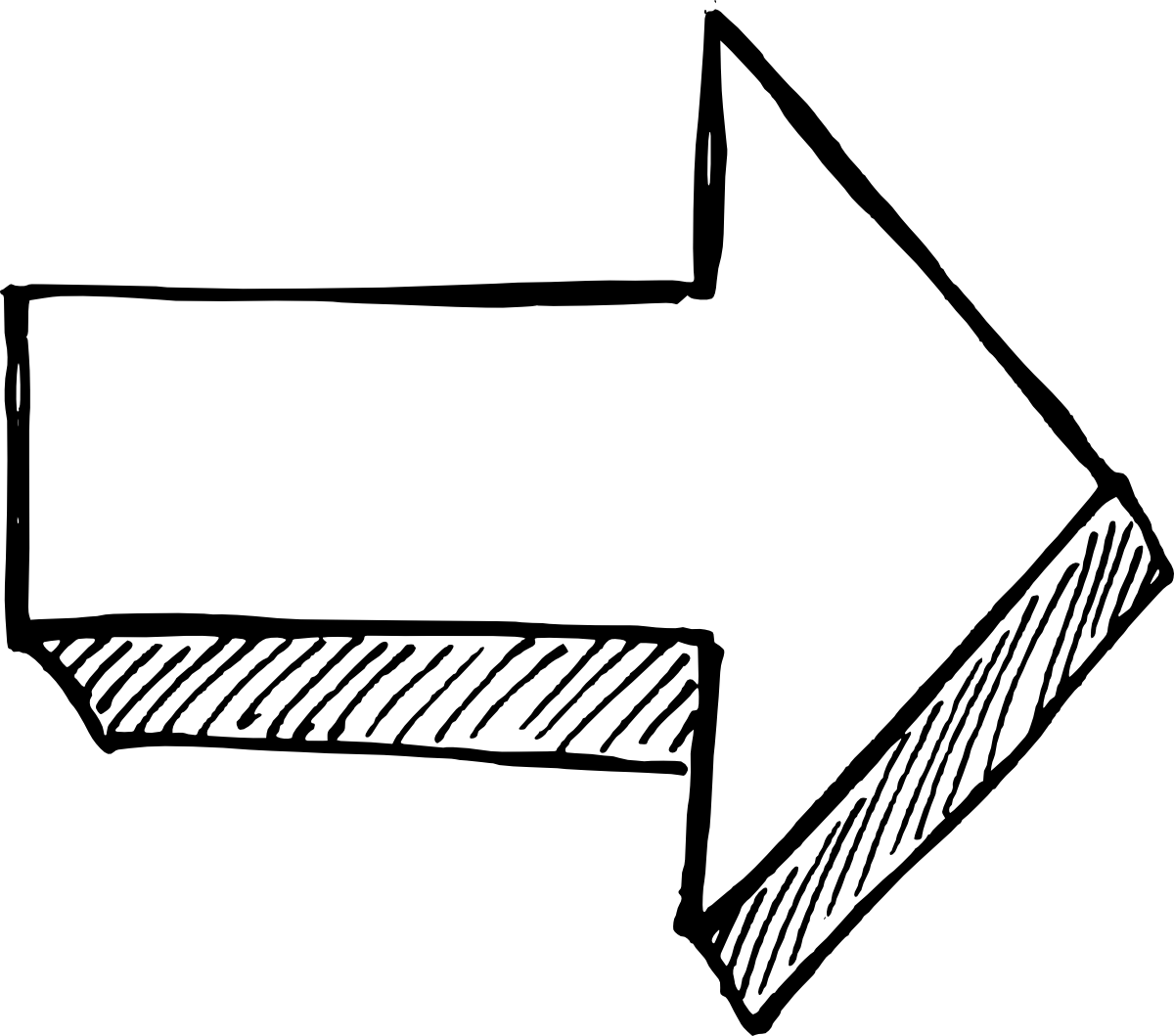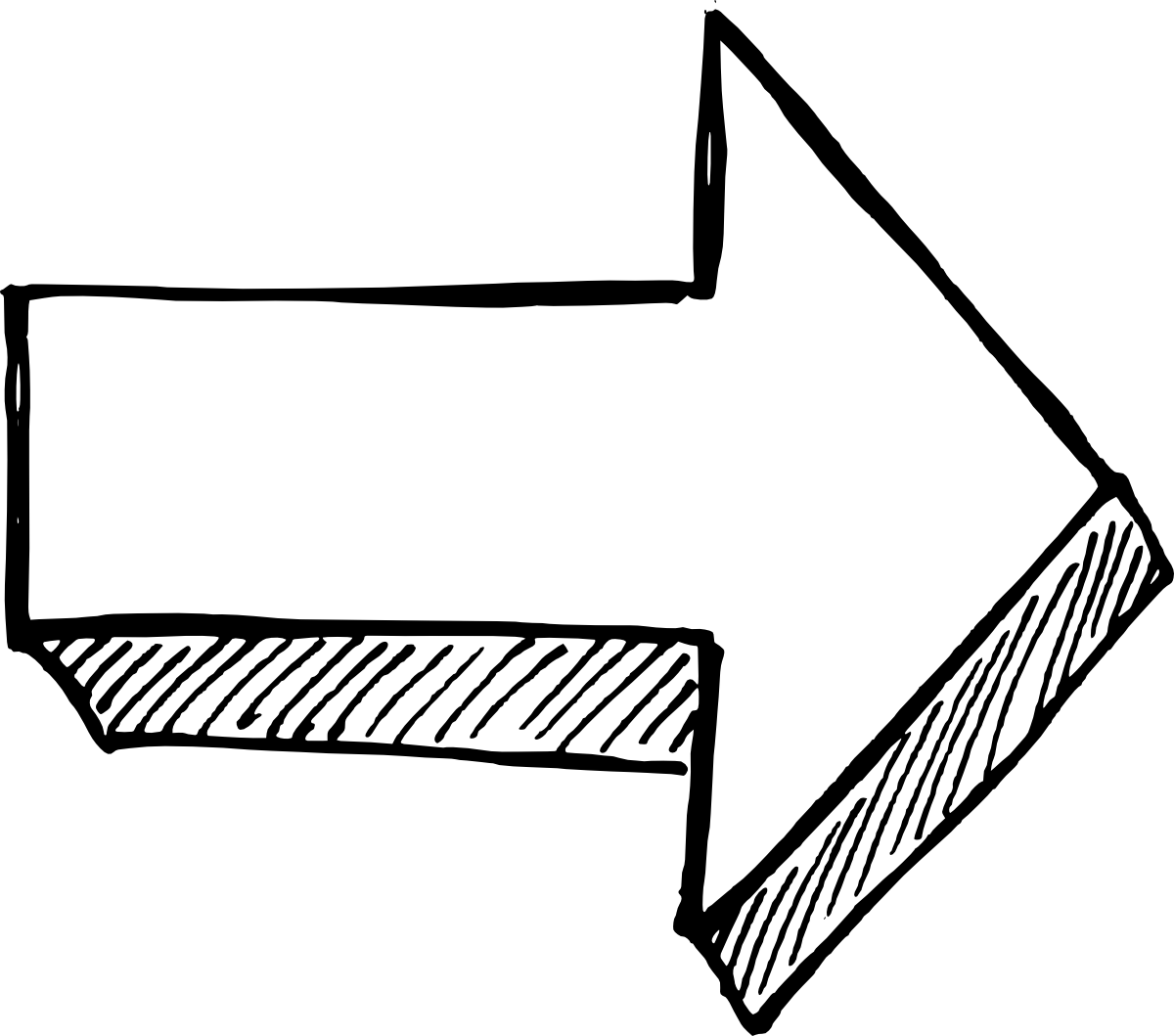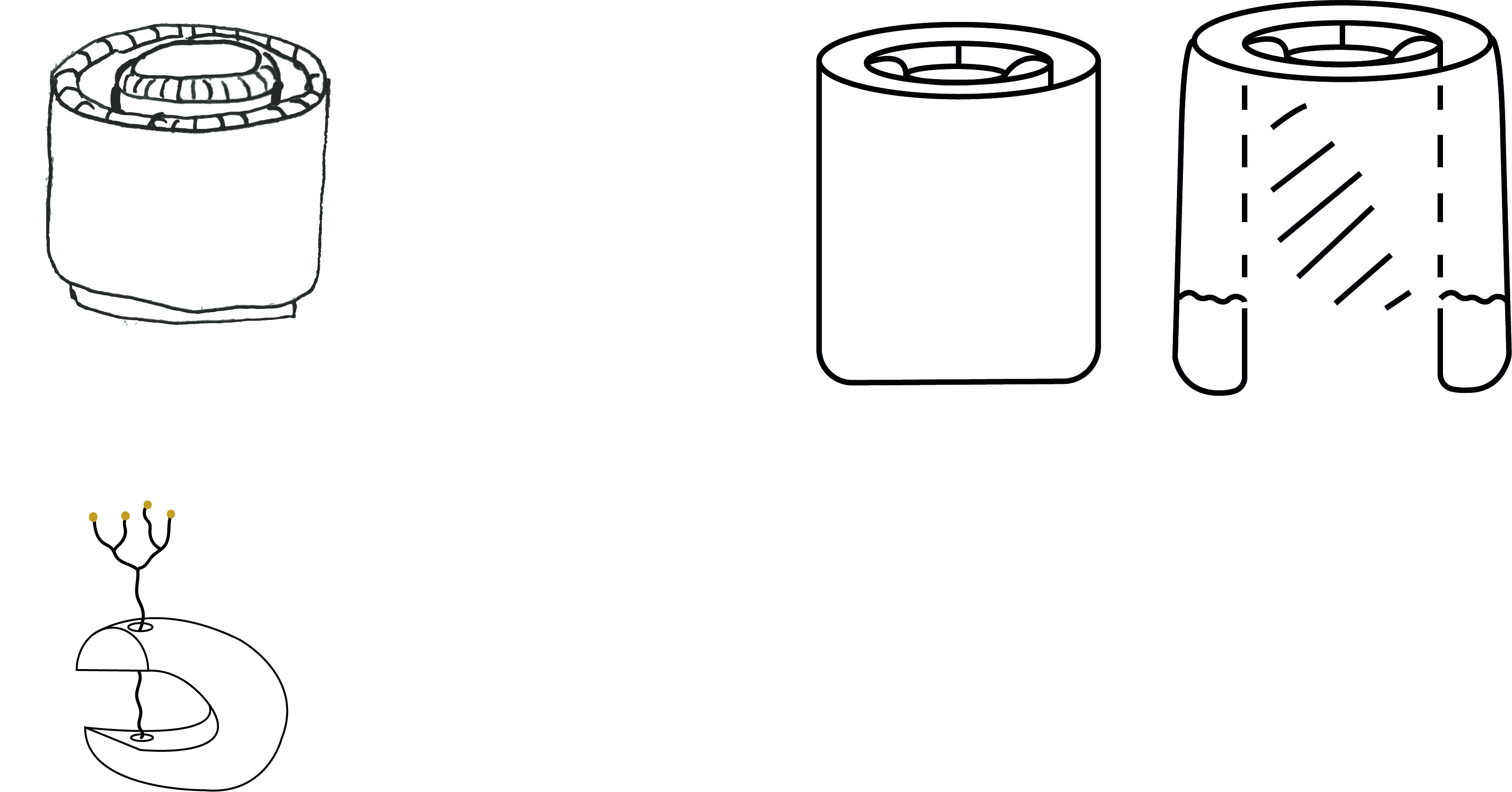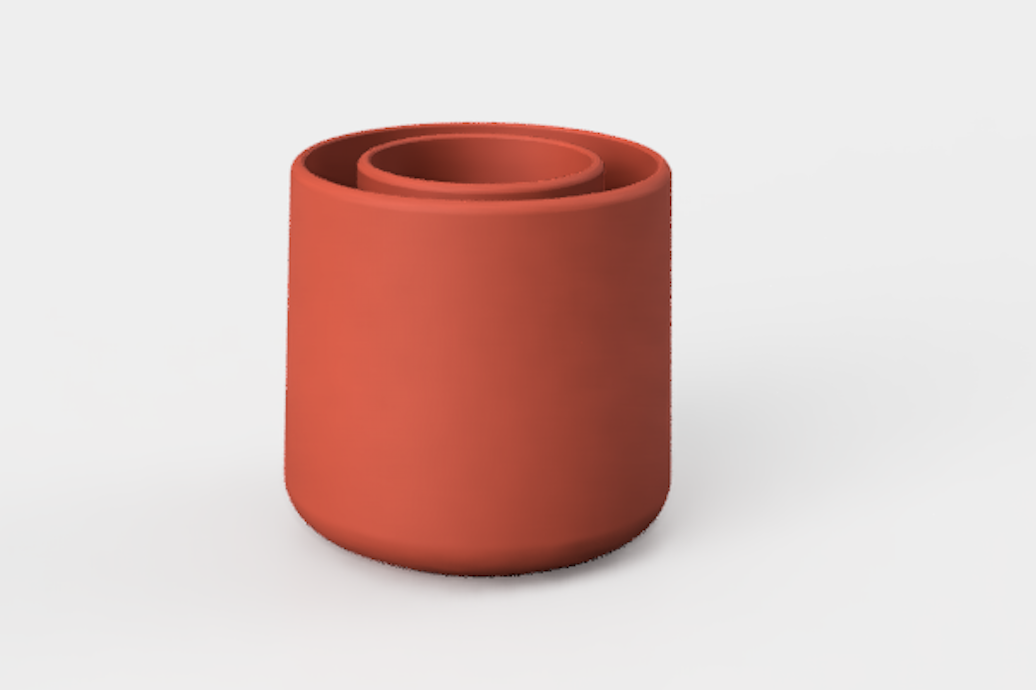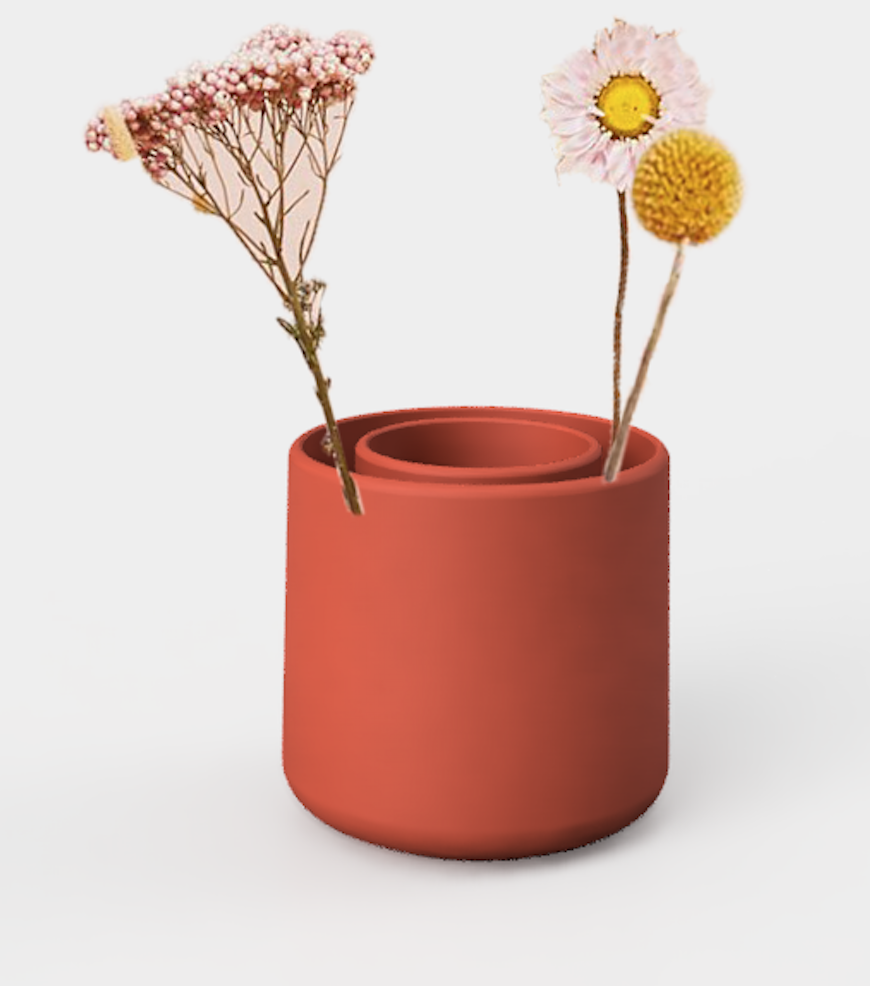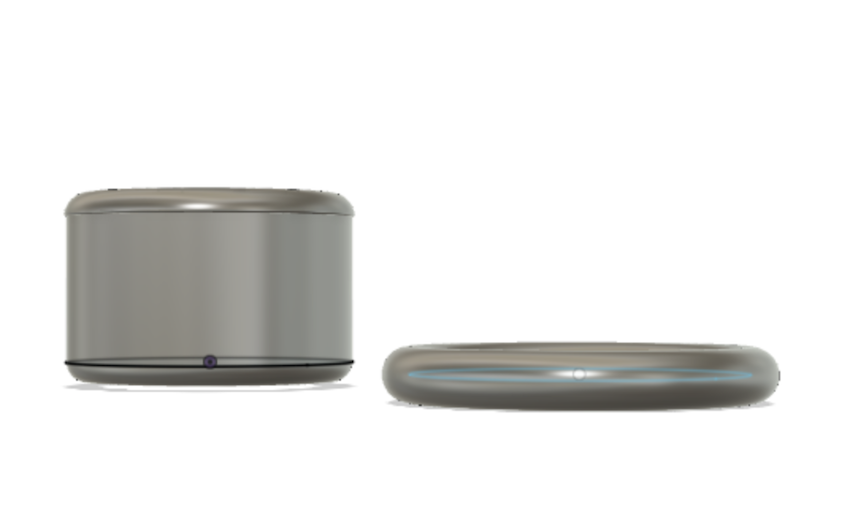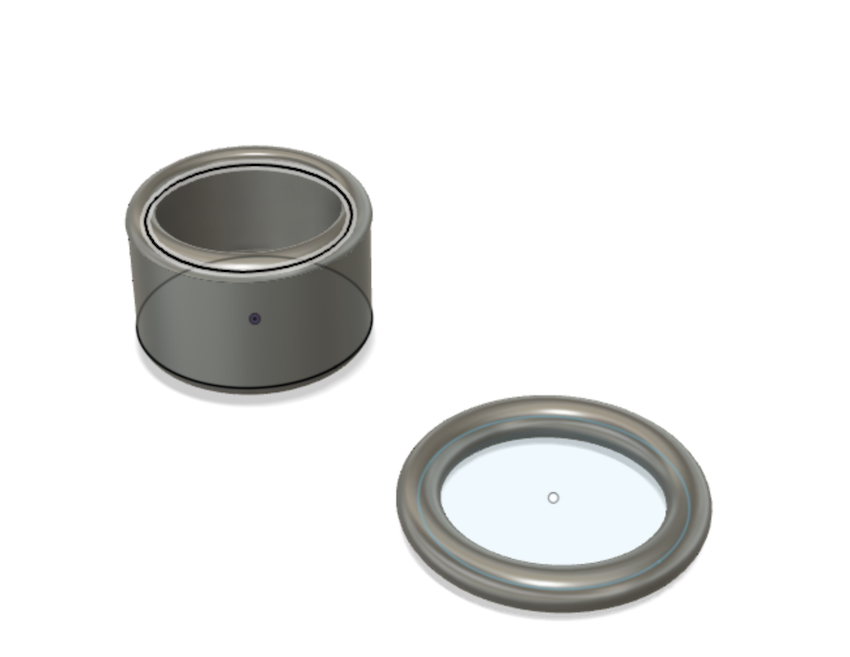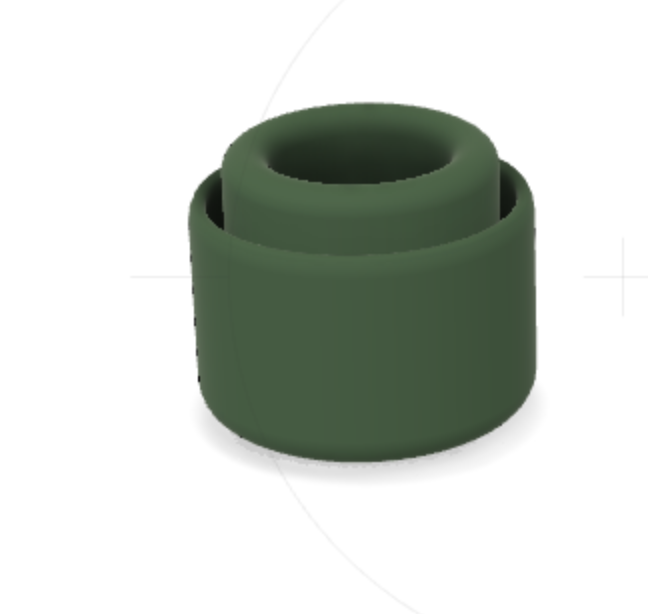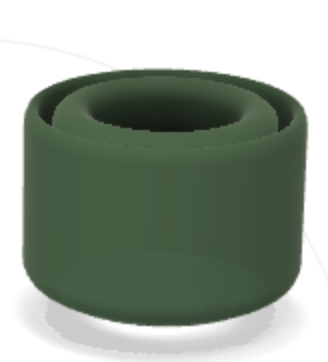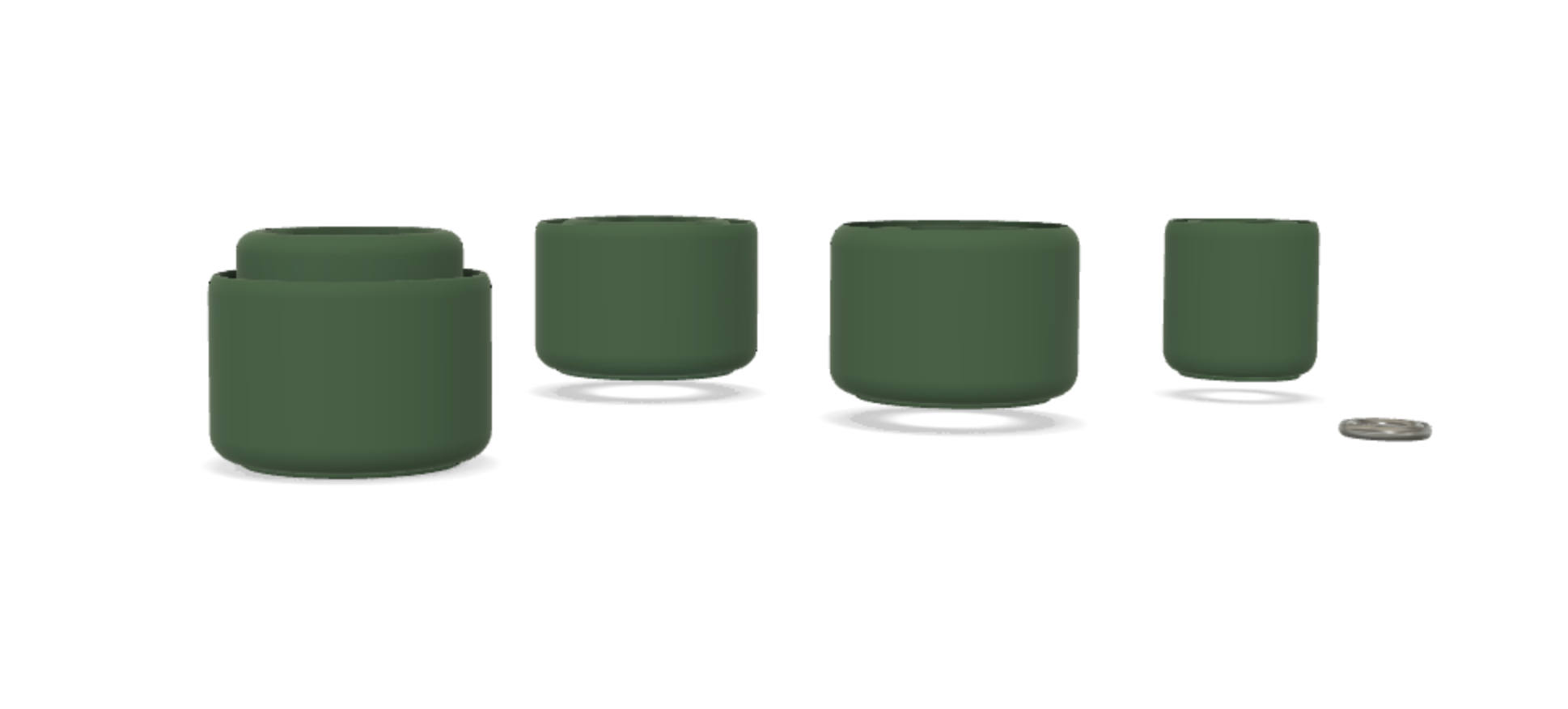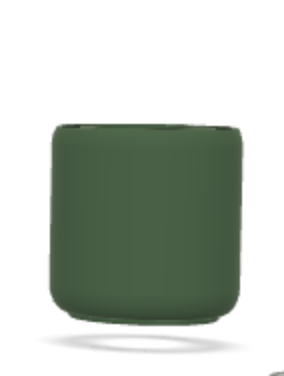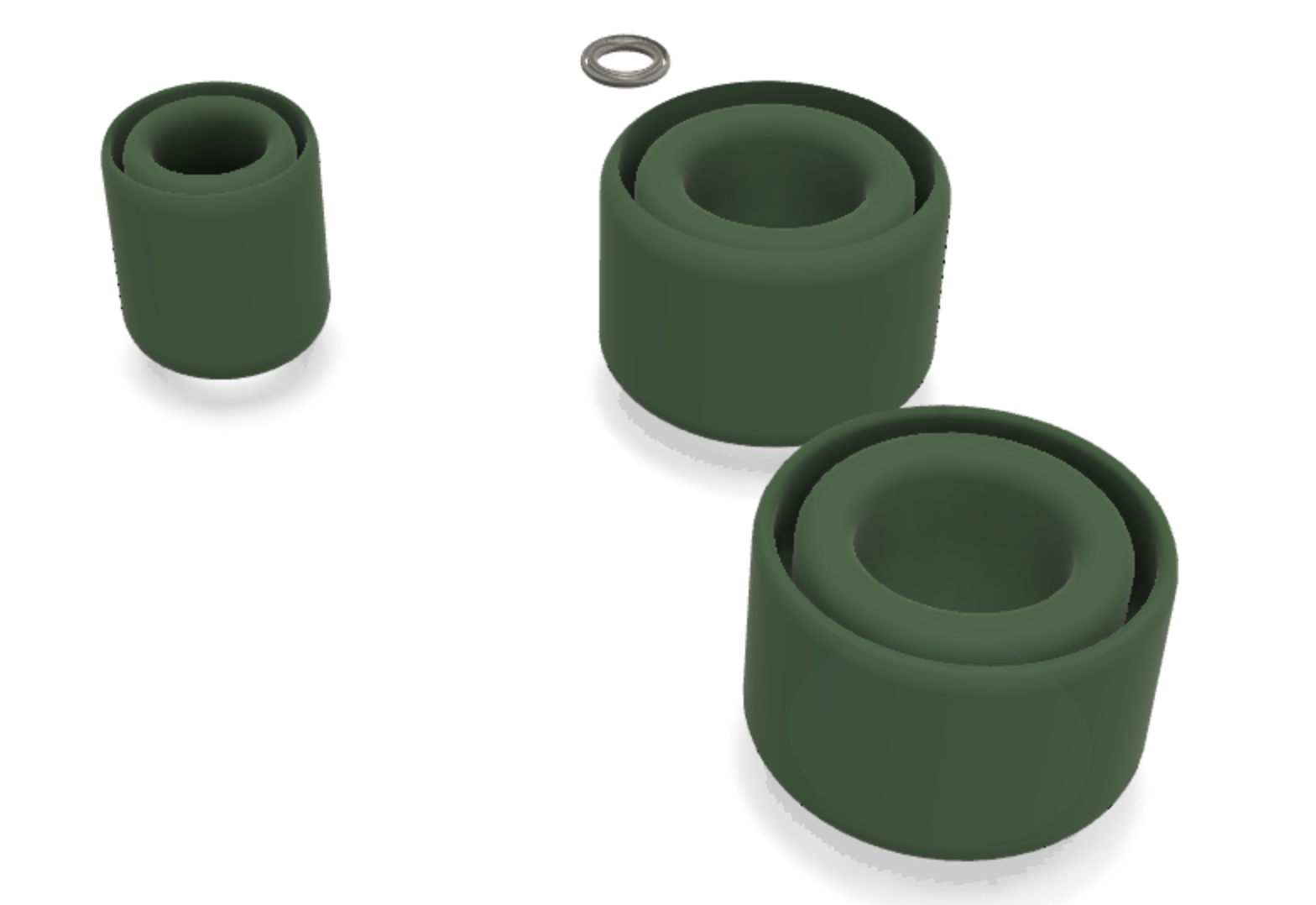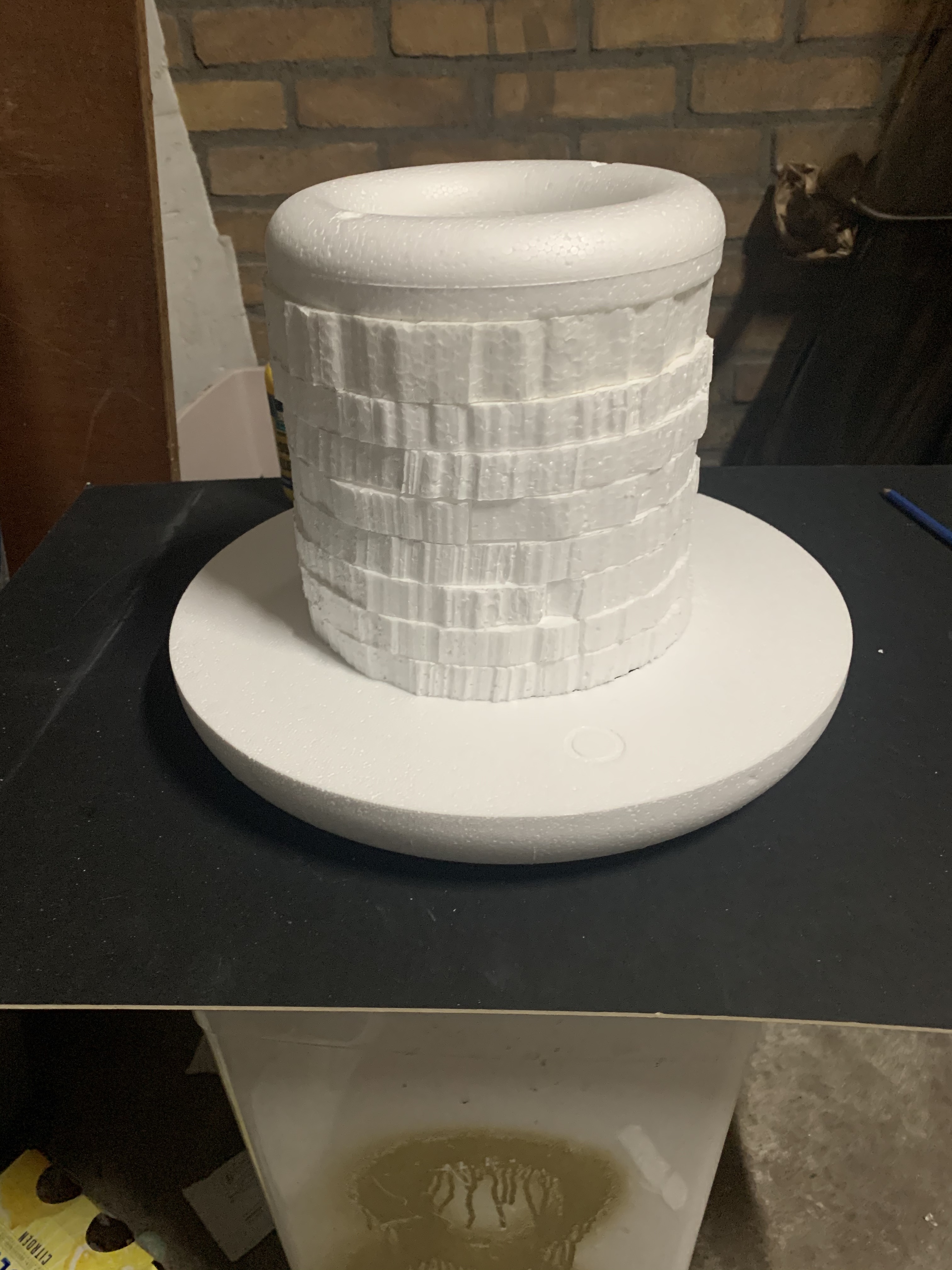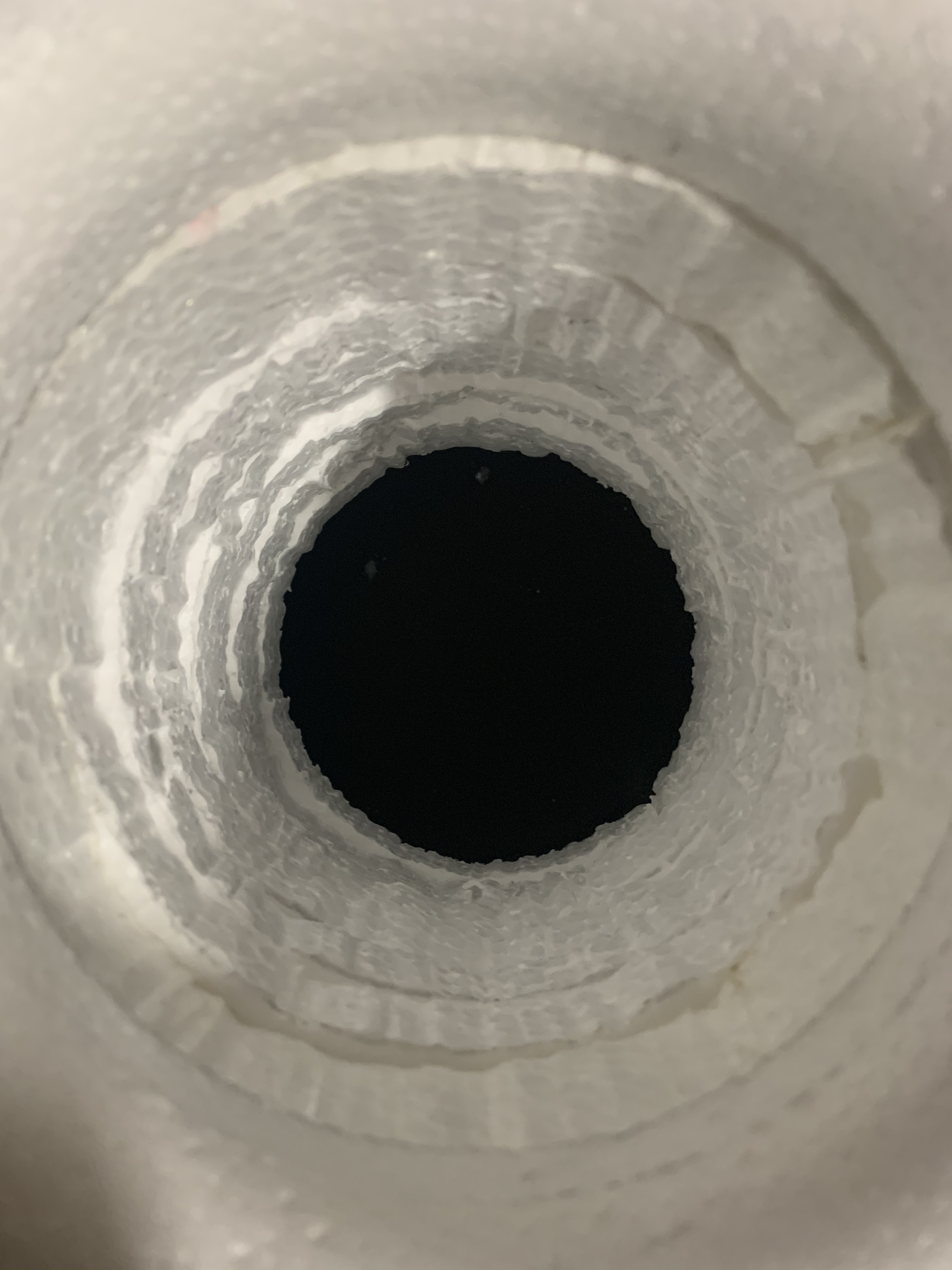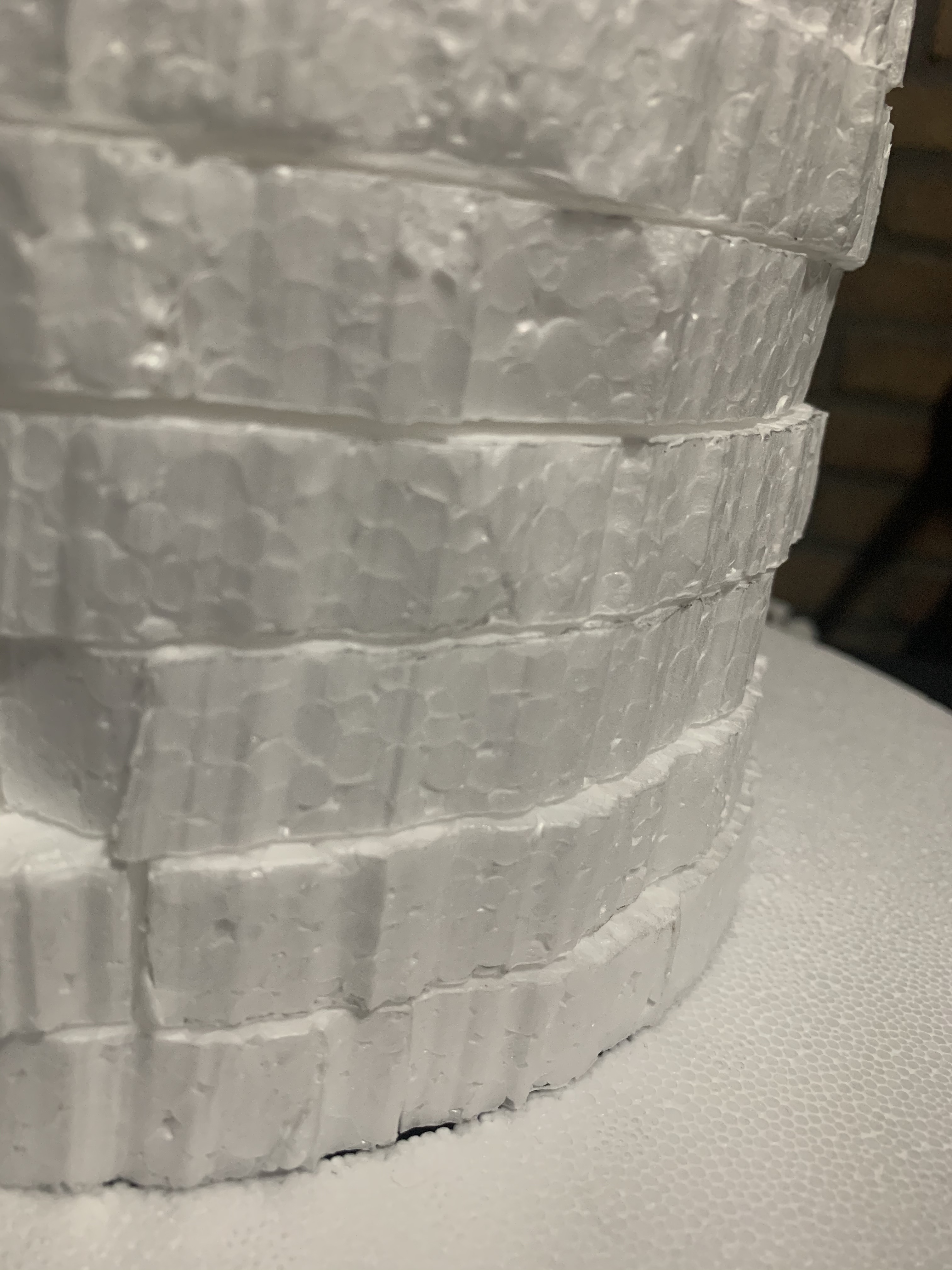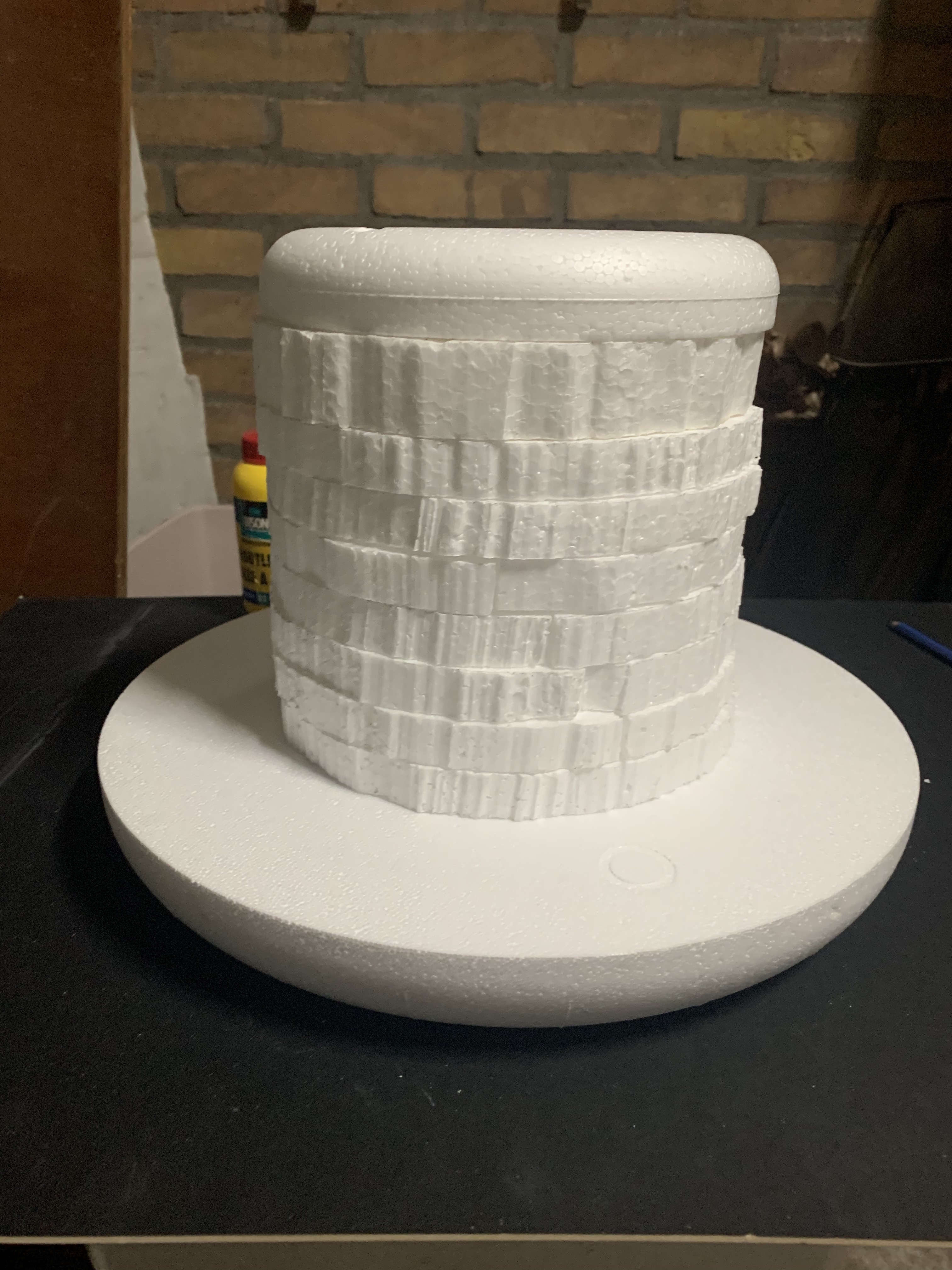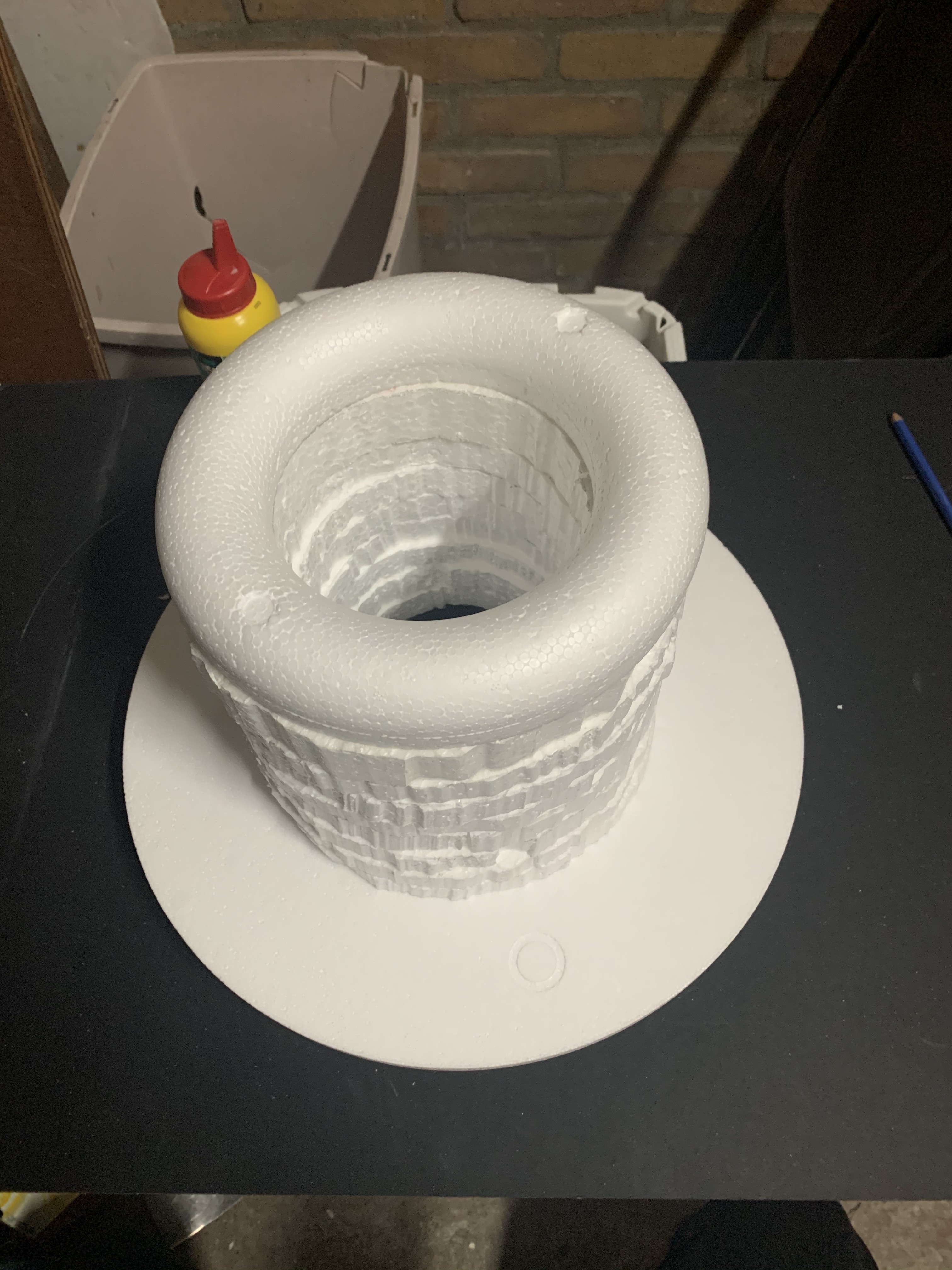 Because there was no platform to let the styrofoam rest on + the threat wasn't very tight the foam wasn't cut very straight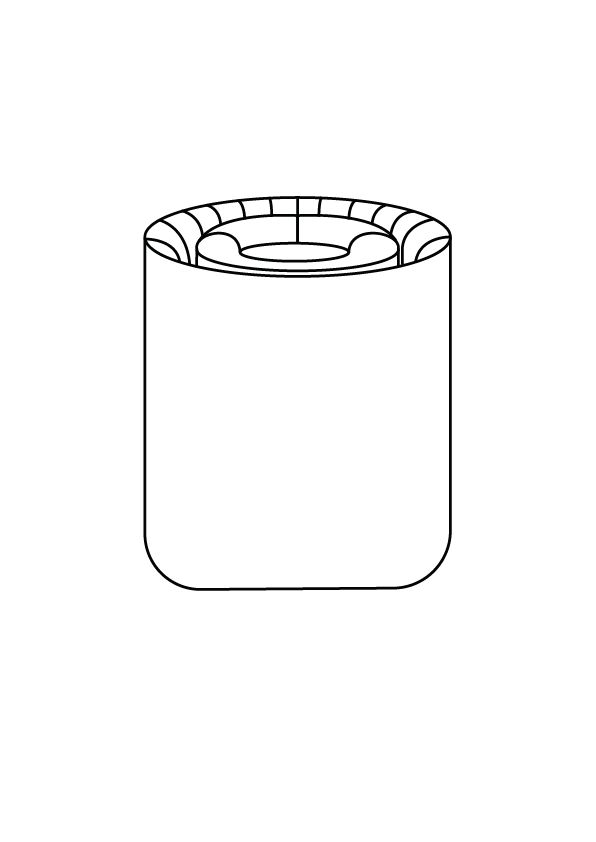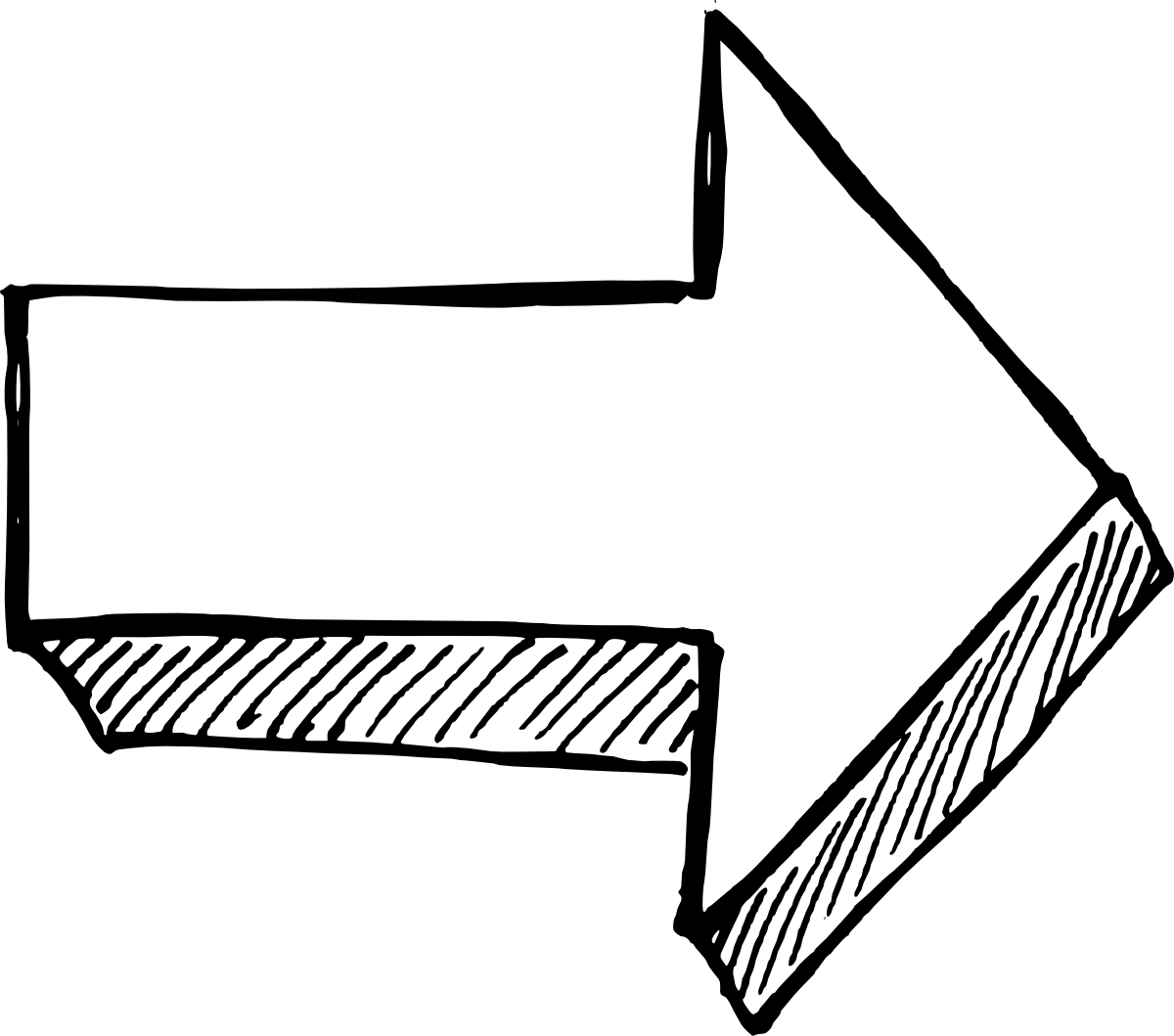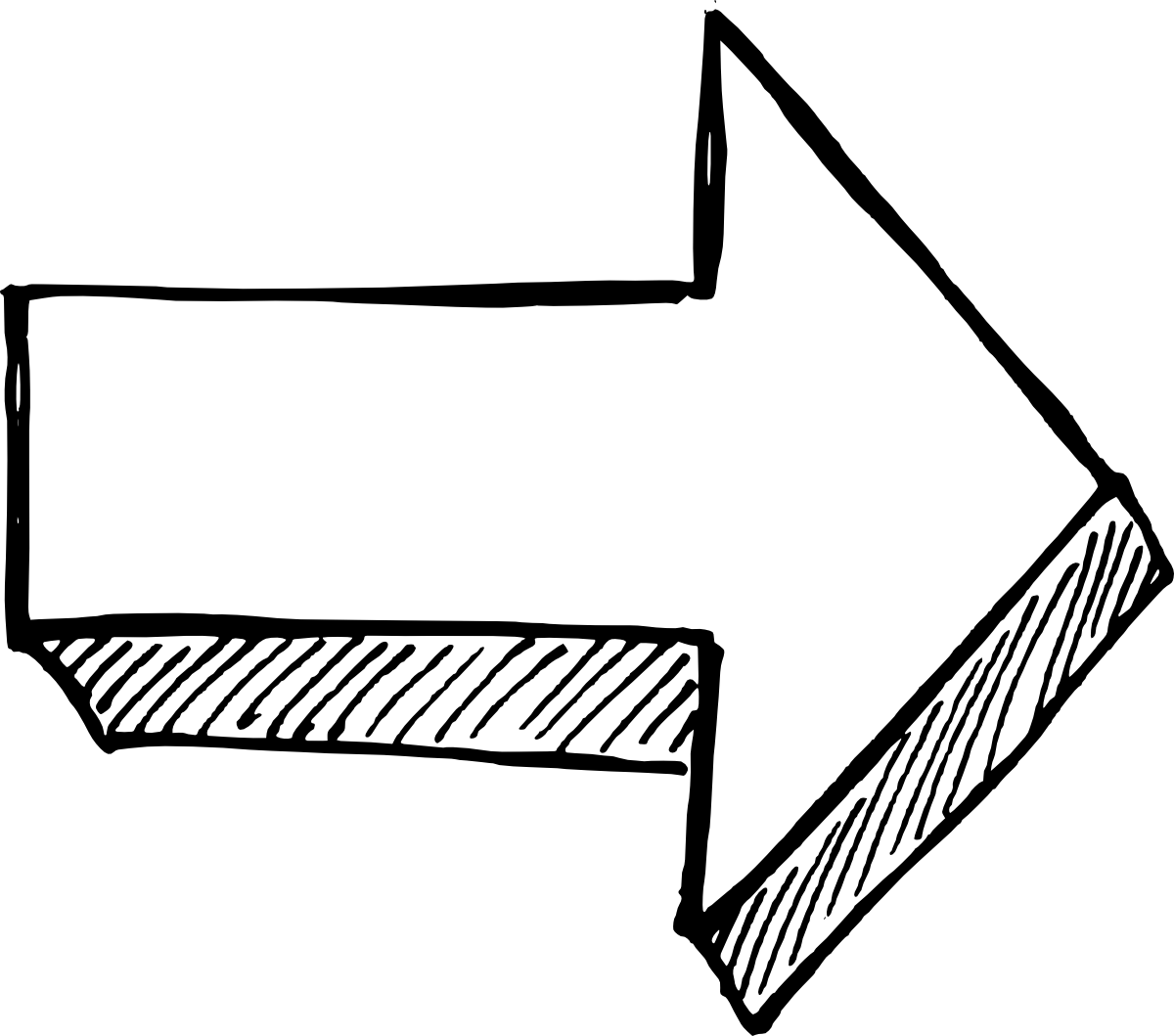 Final Model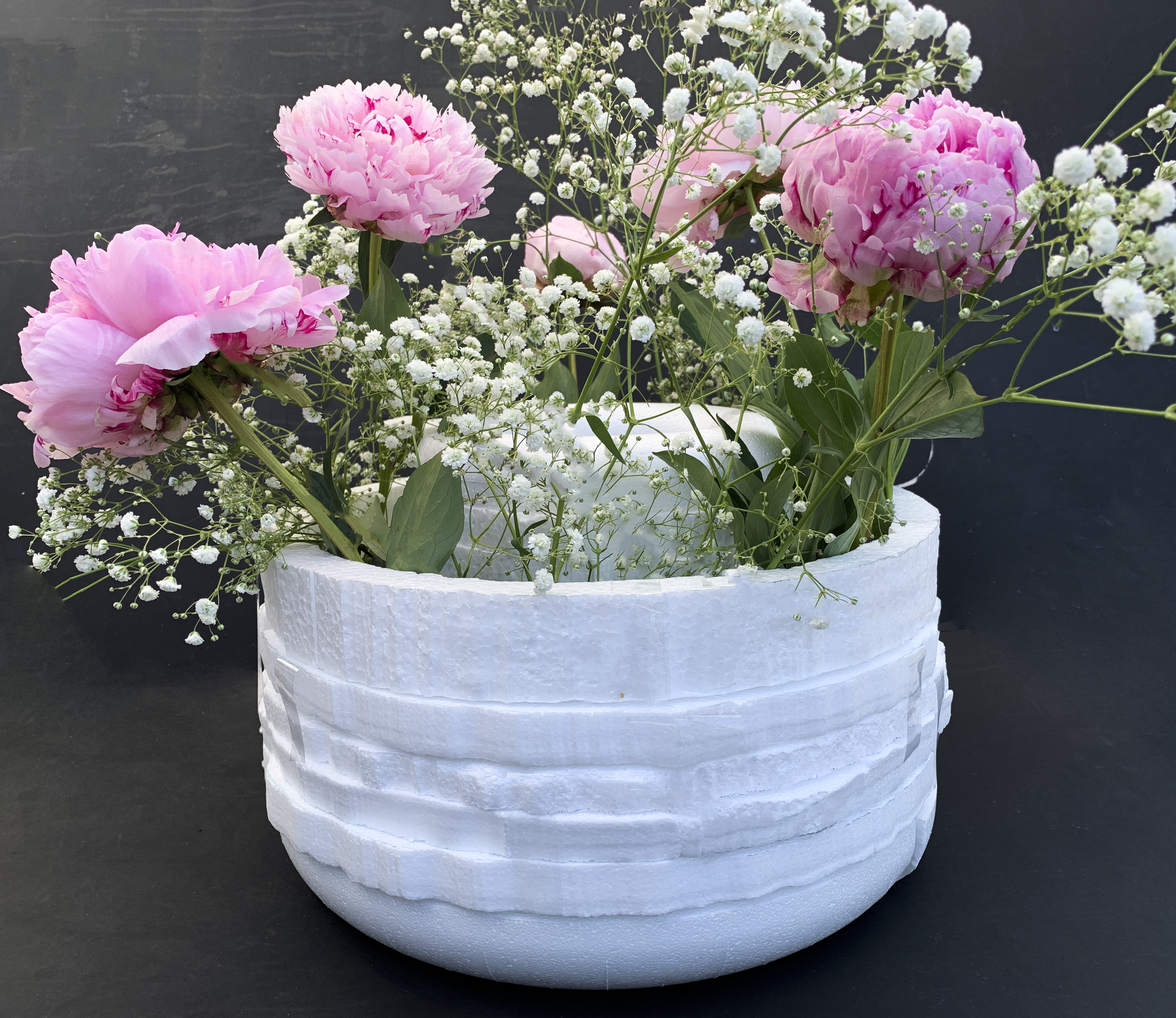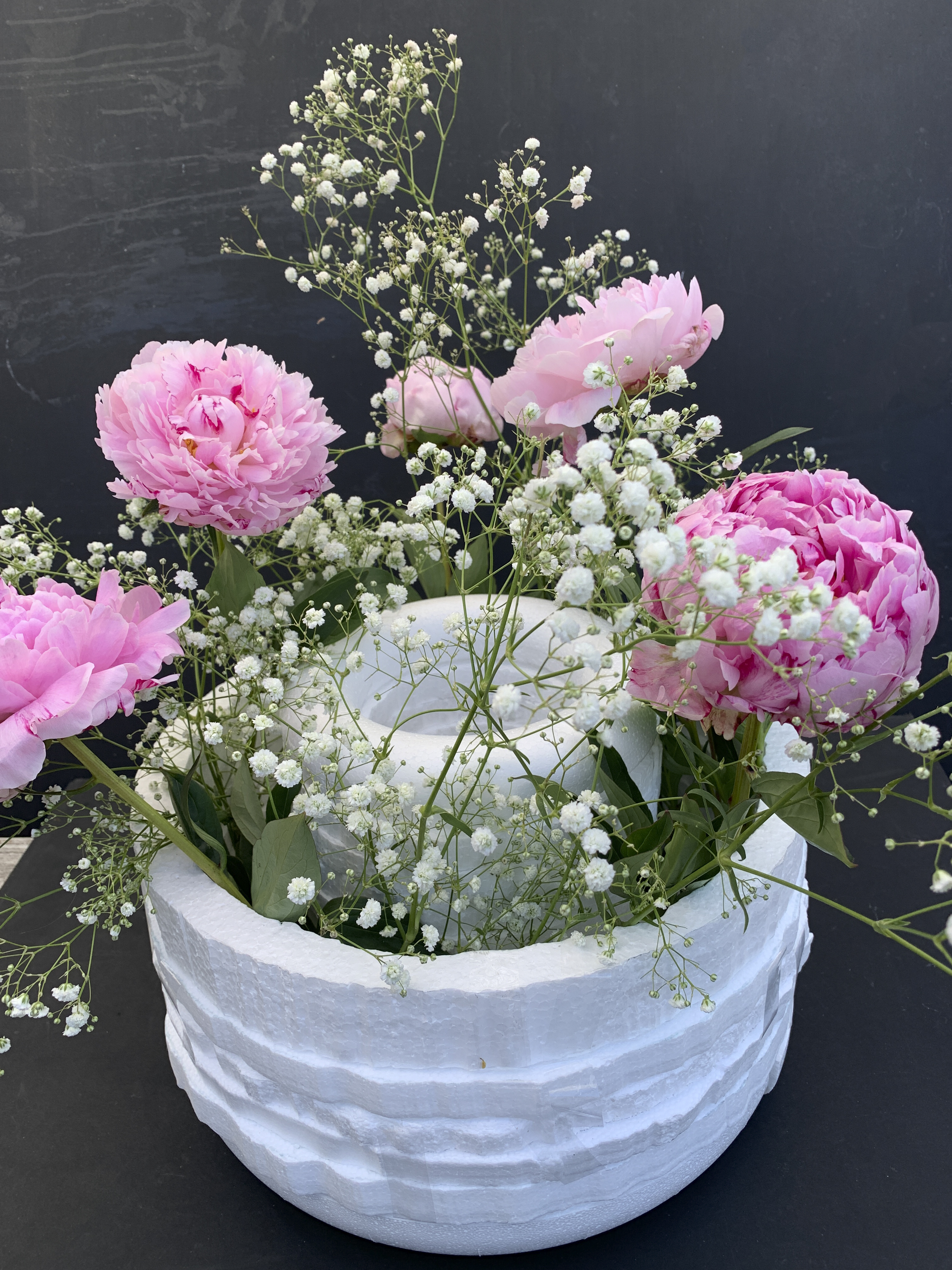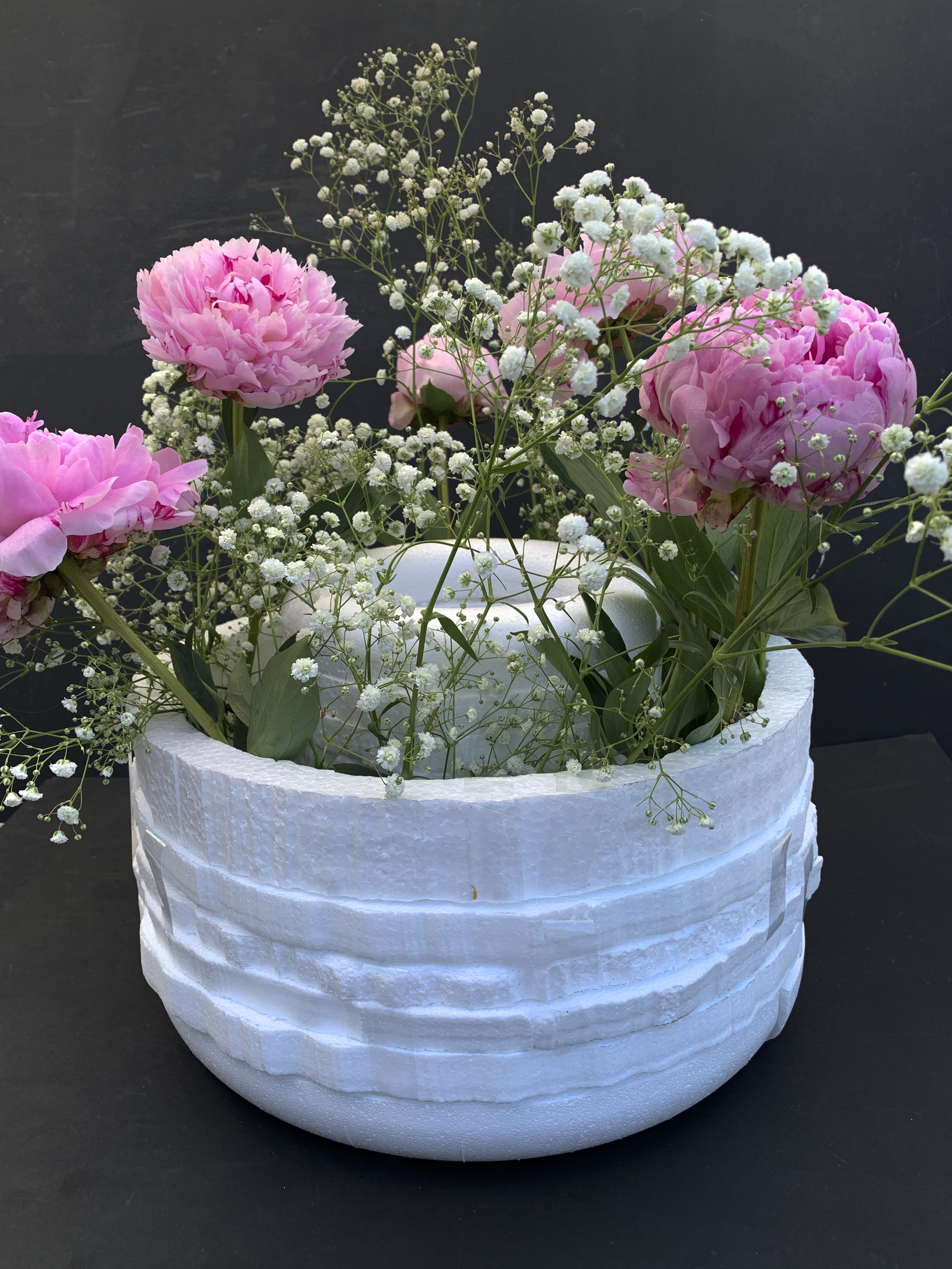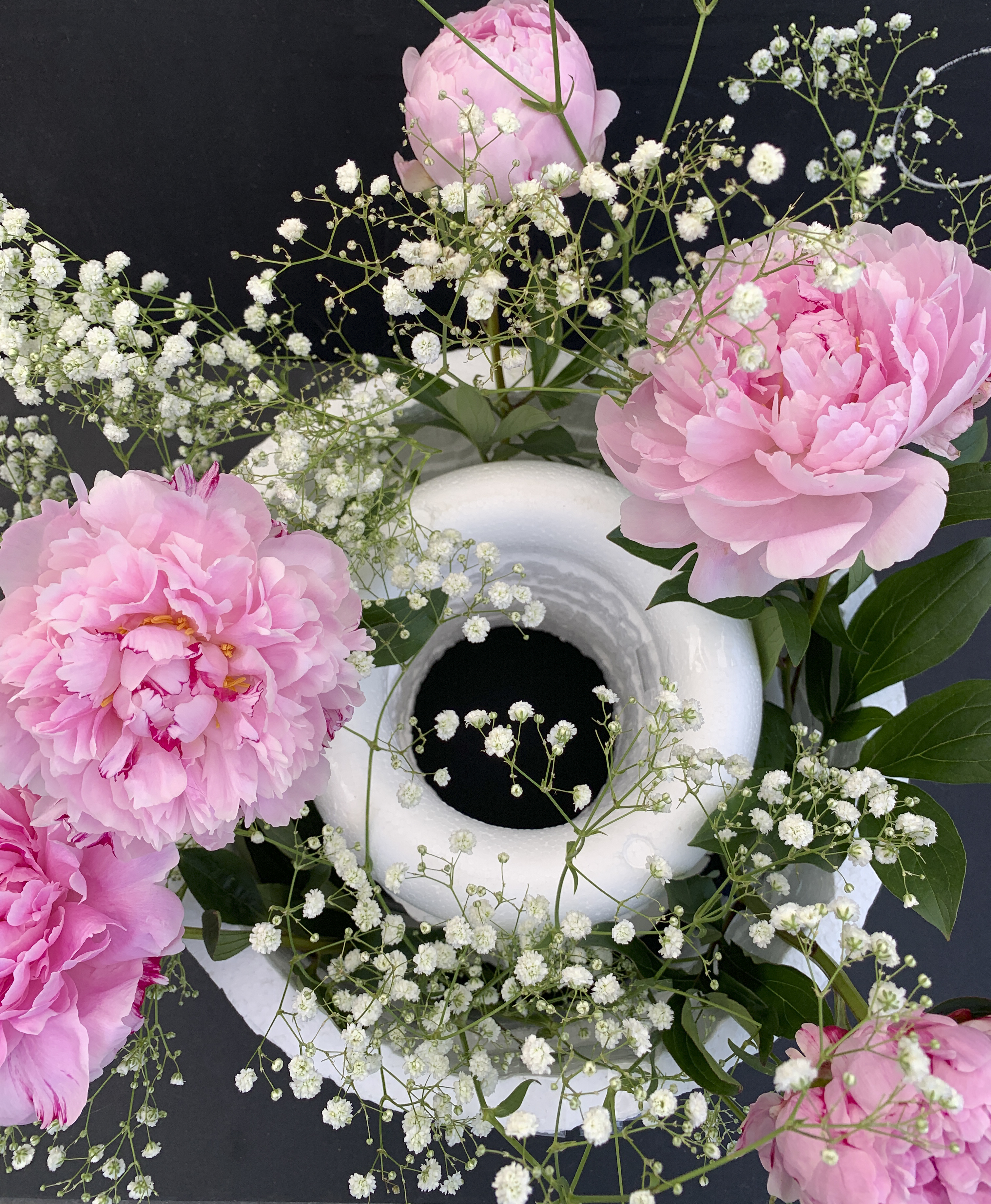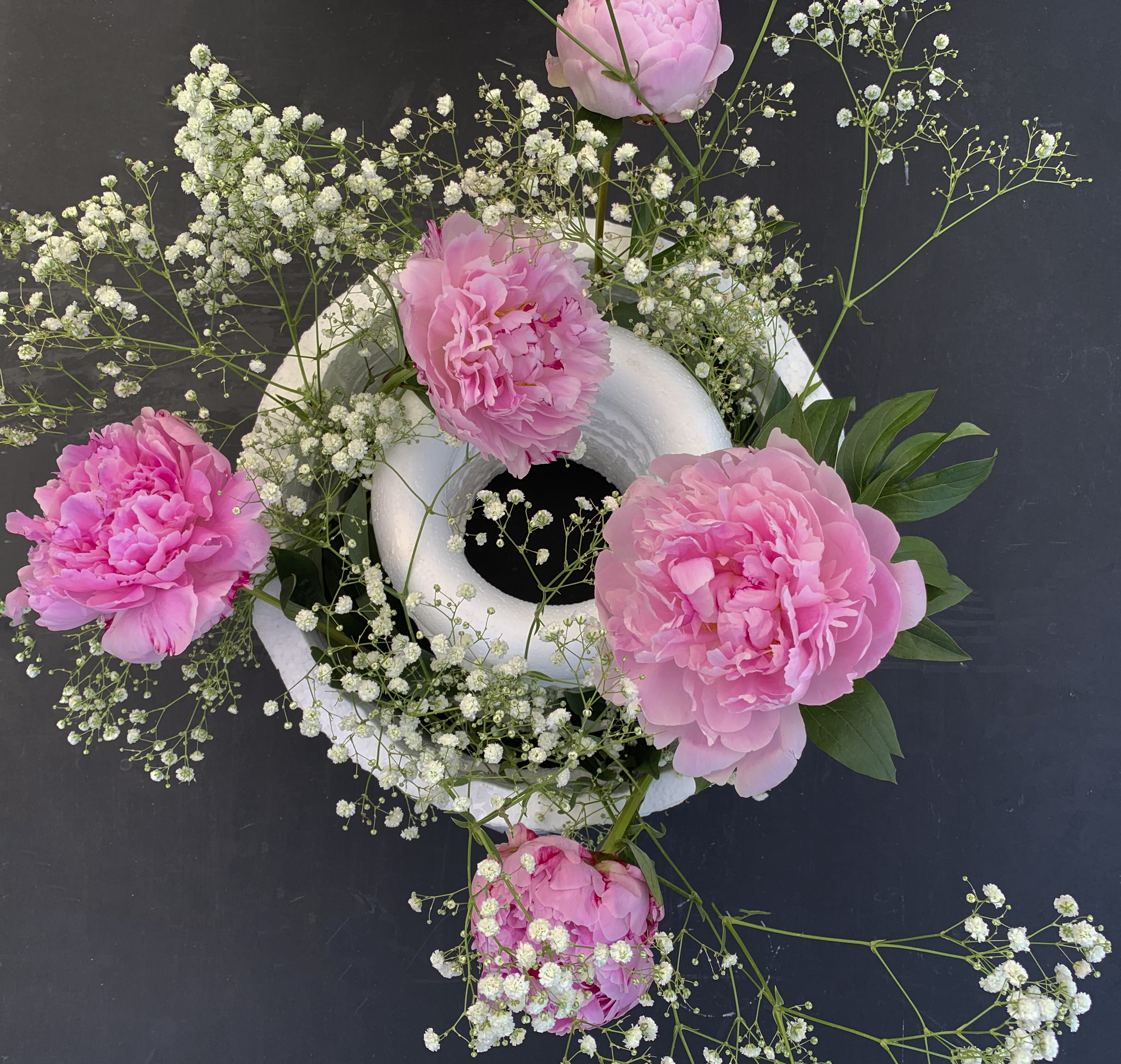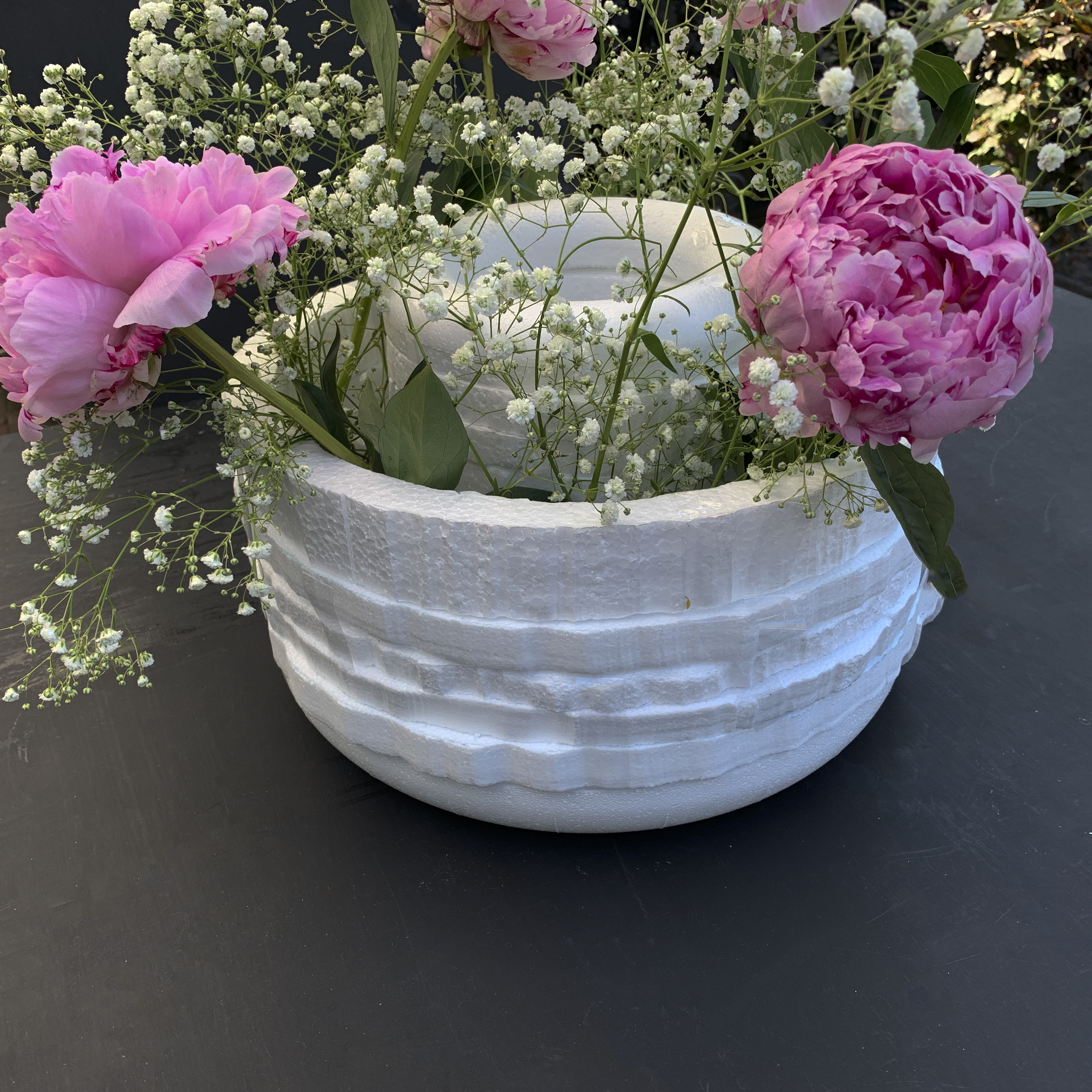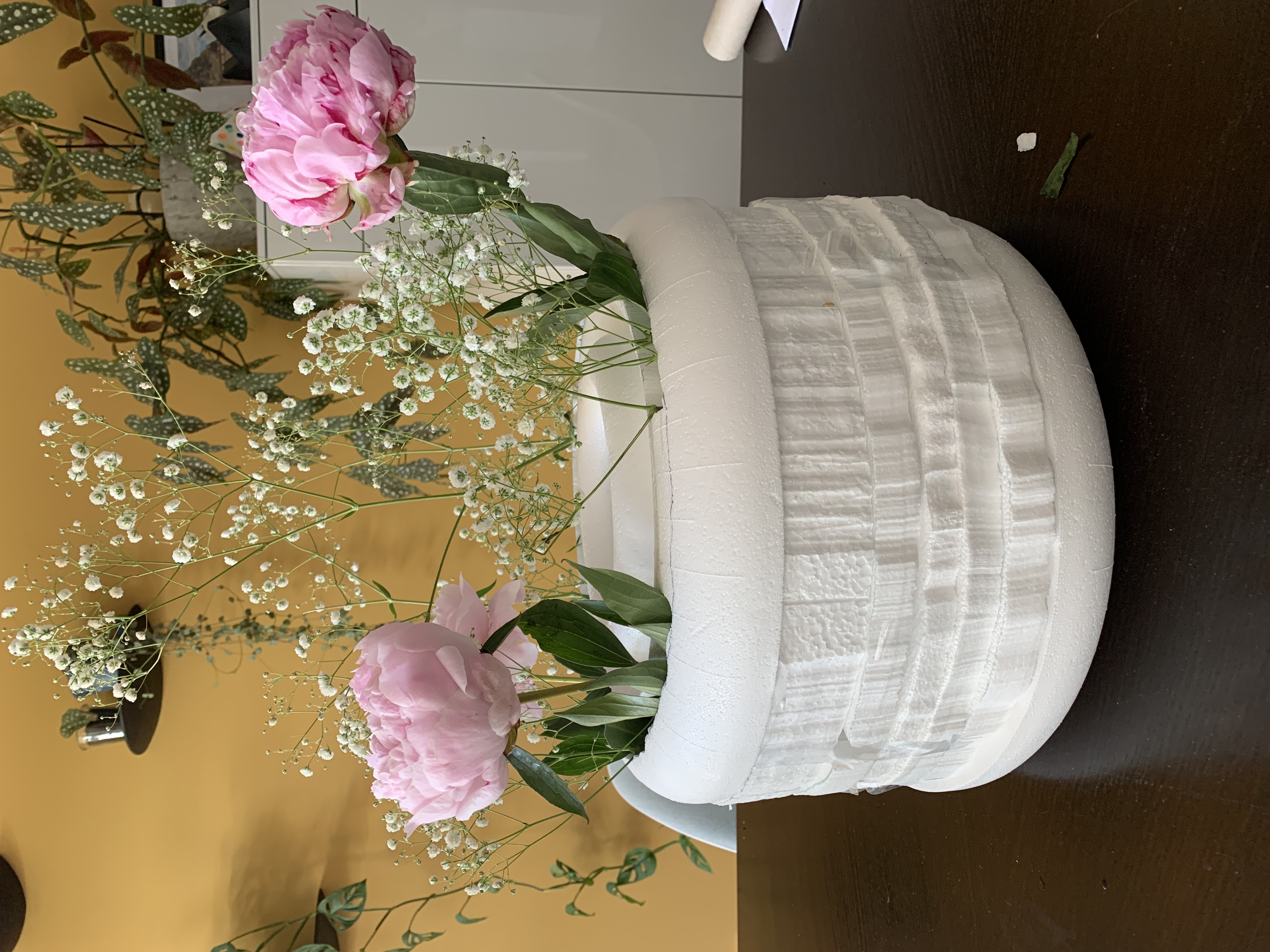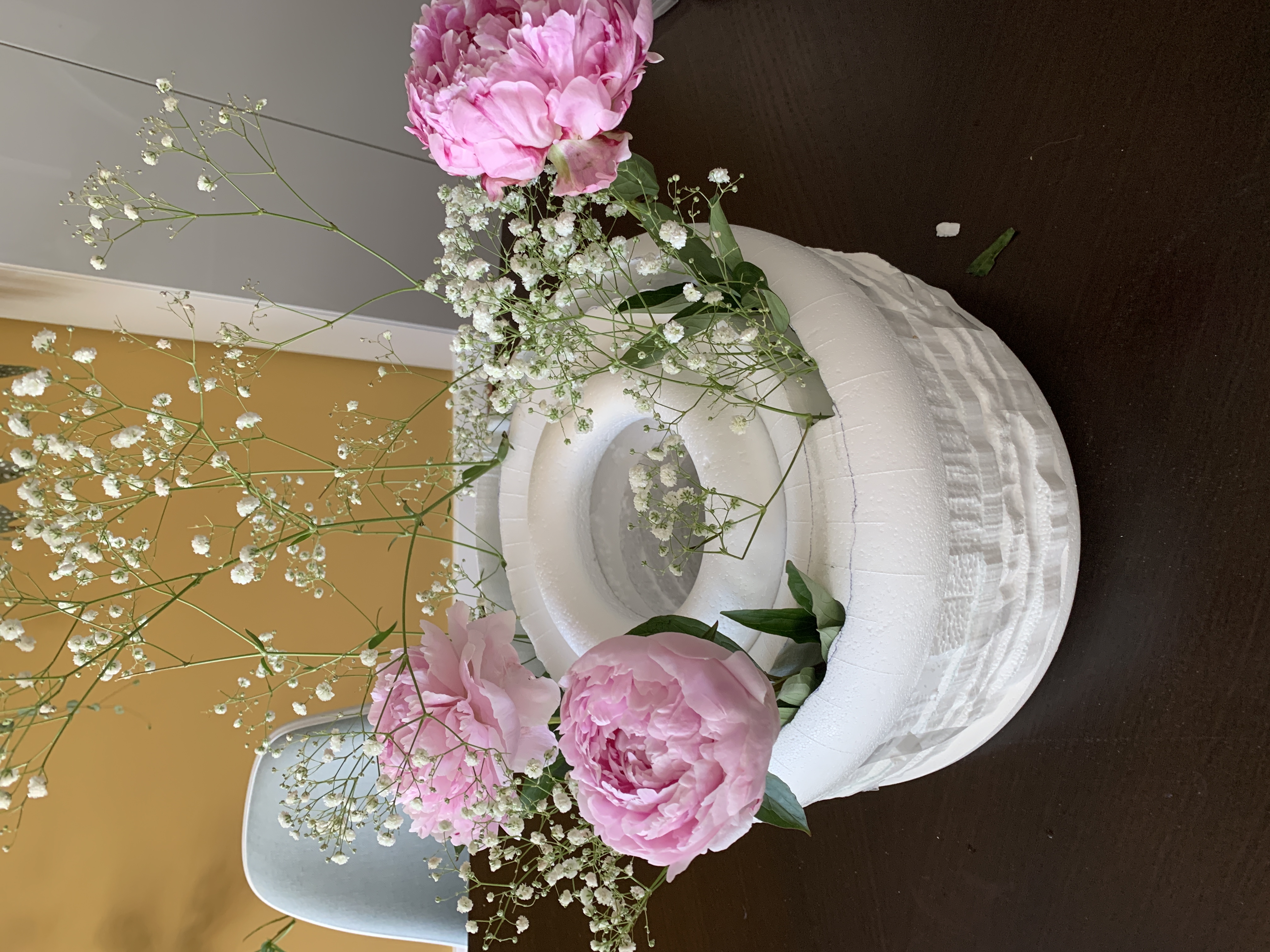 First dummy

For the first dummy I'm quit happy with the shape, the outer ring needs to be a bit higher then the whole thing is more in proportion.

The inner ring needs to be slightly higher so it's clear that it's a donut shape.

The two photo's on the left the vase has a different top/lit, I prefer the first top, this one makes the whole thing a bit to much vase.

To proceed with this project I'm looking for a way to create a model and then make a first mold.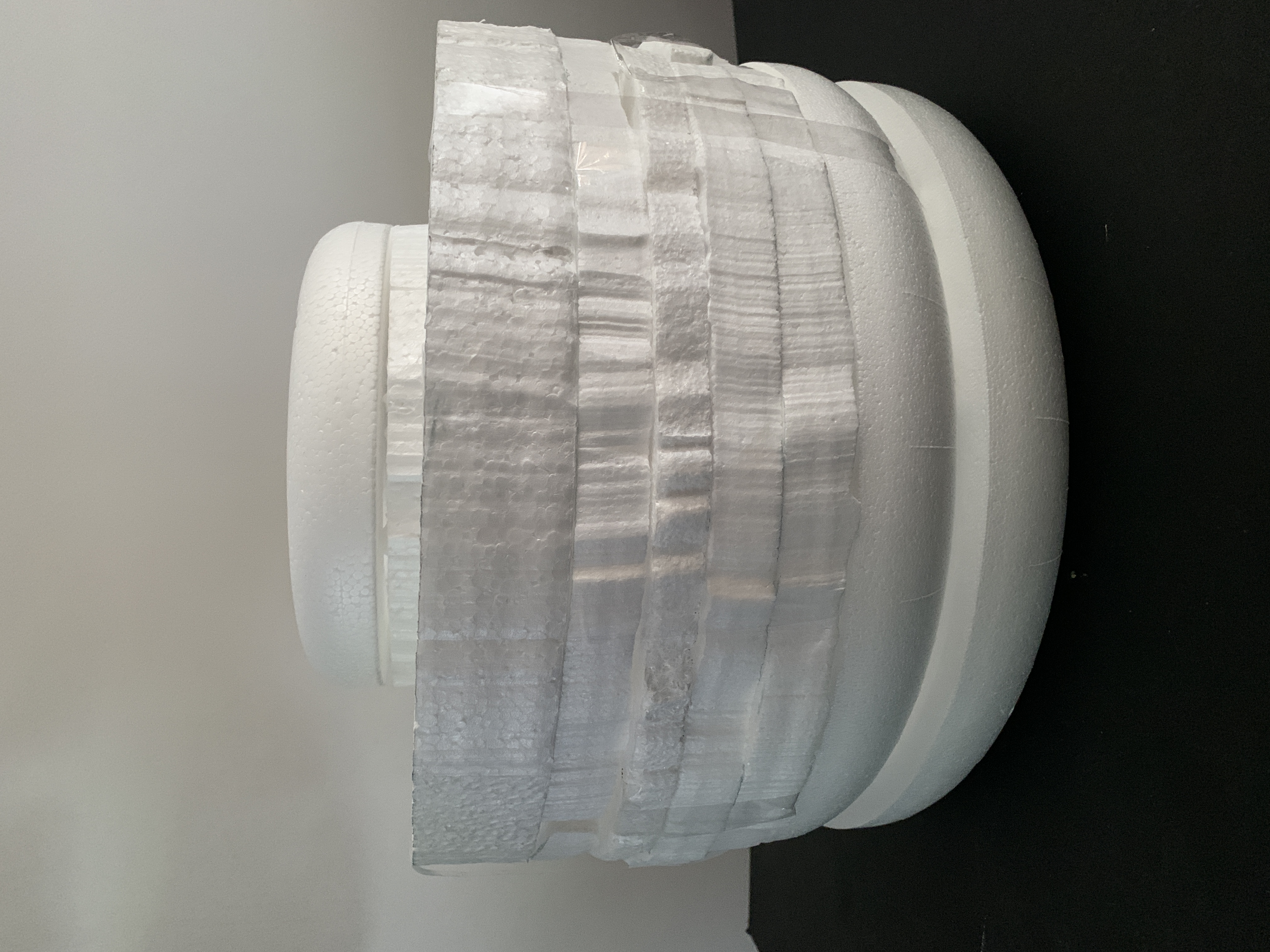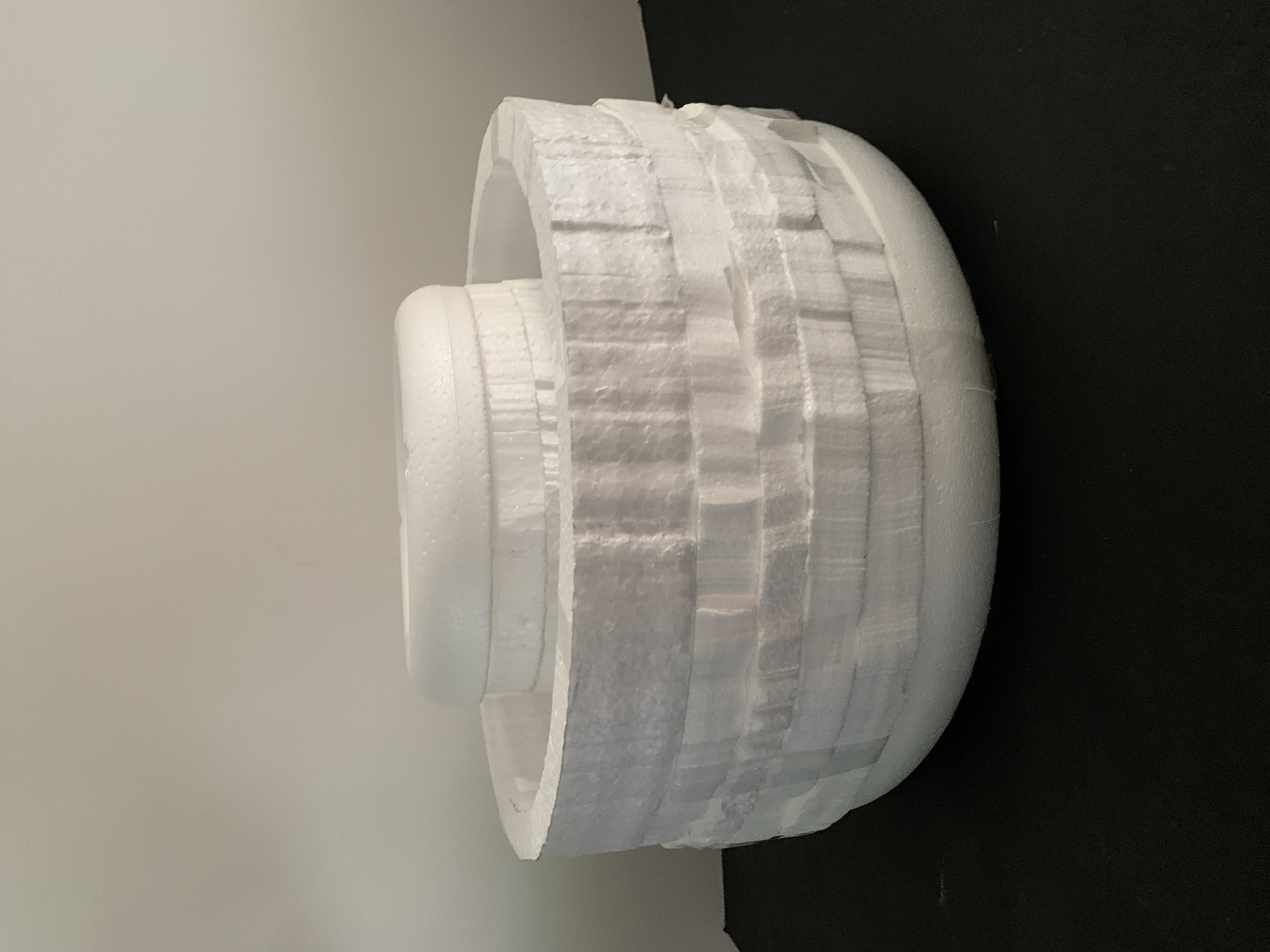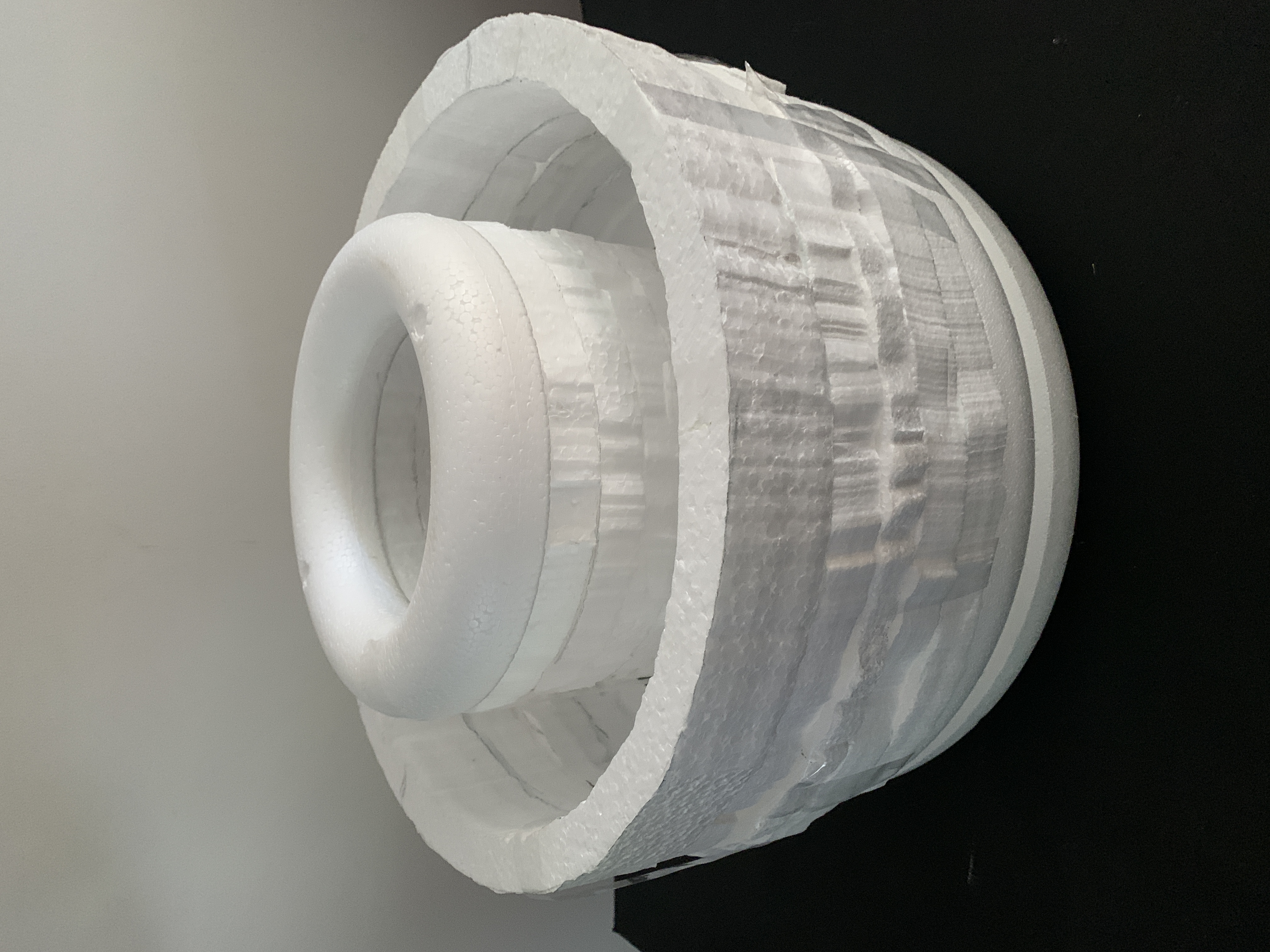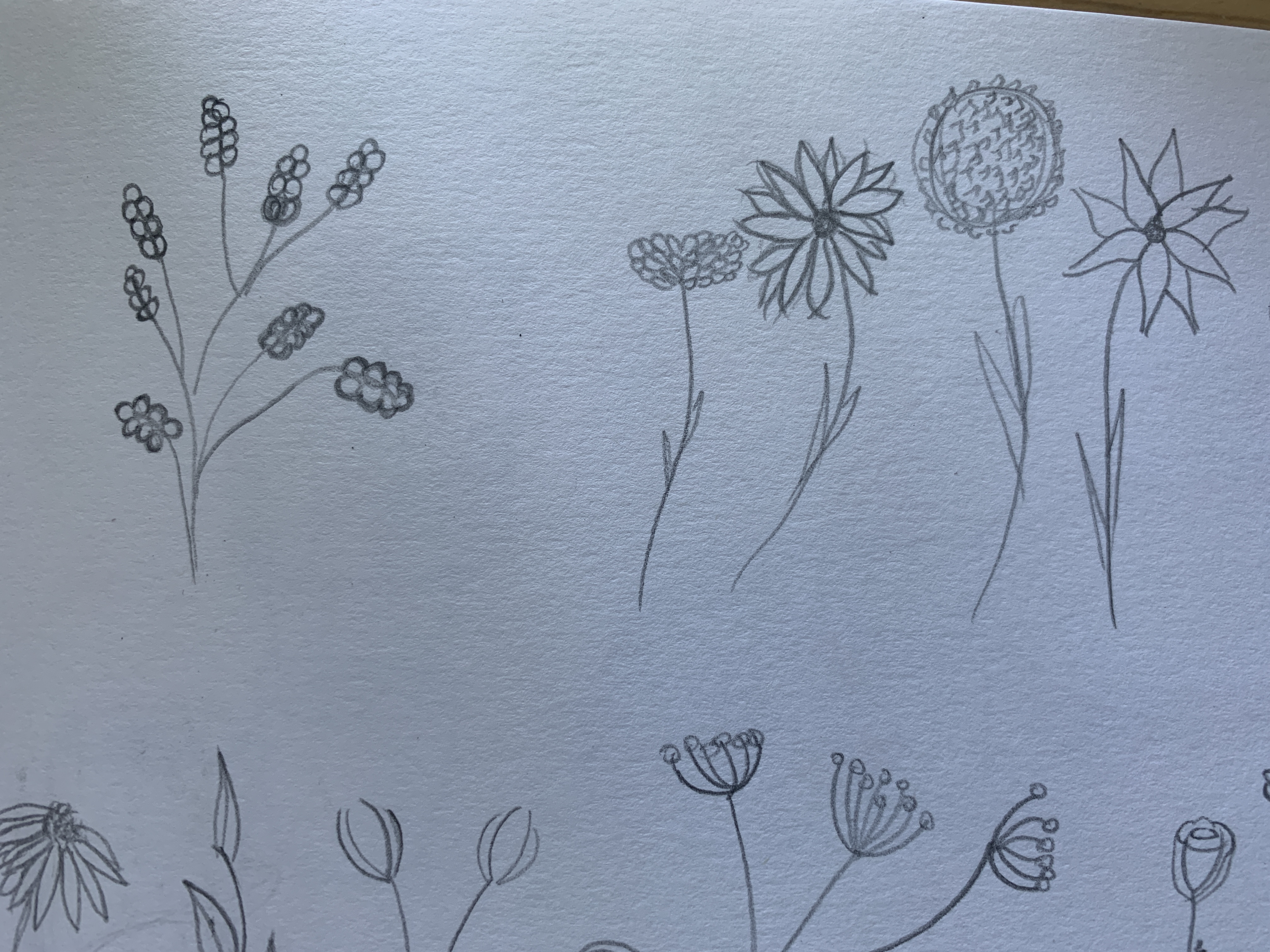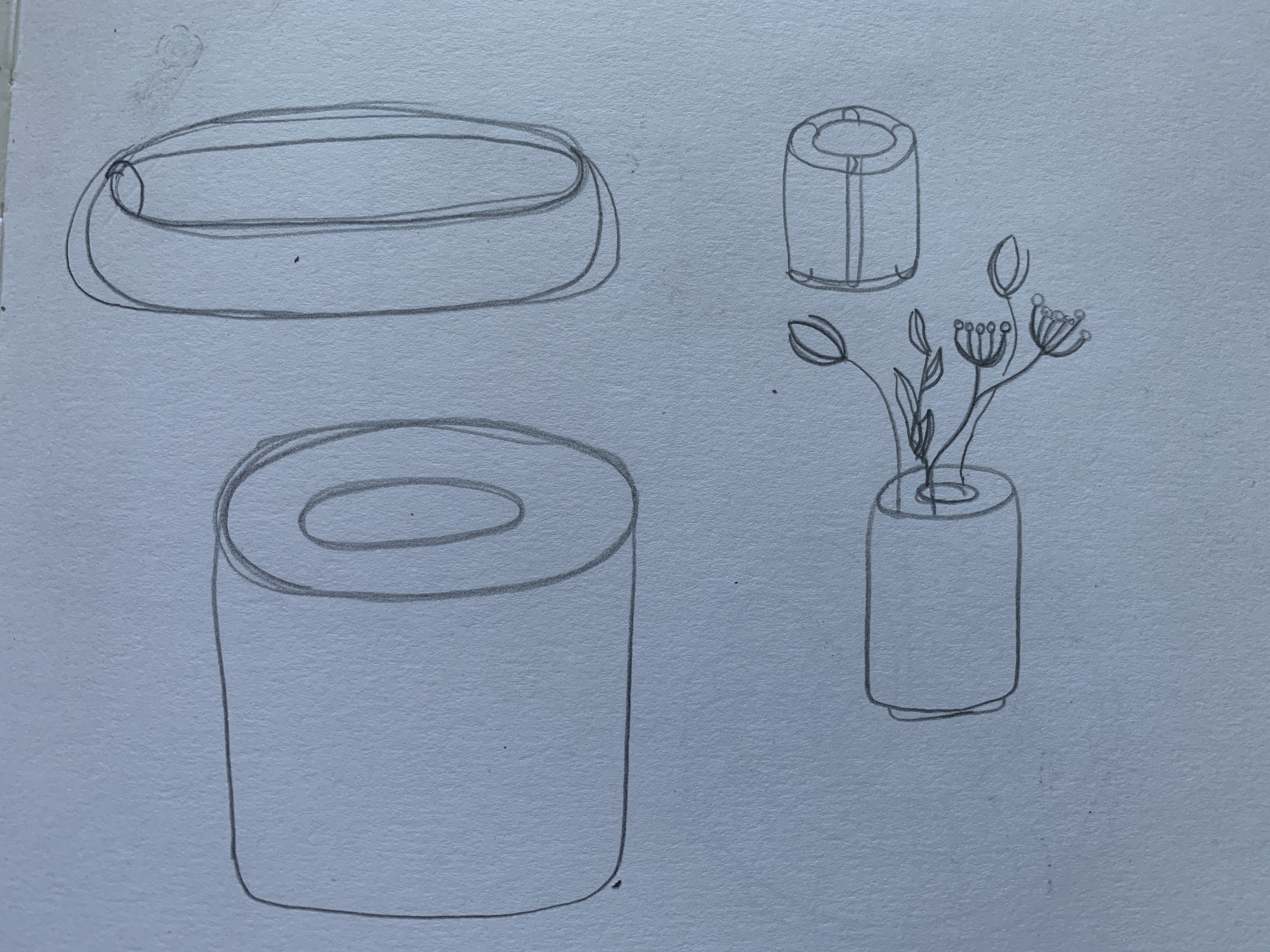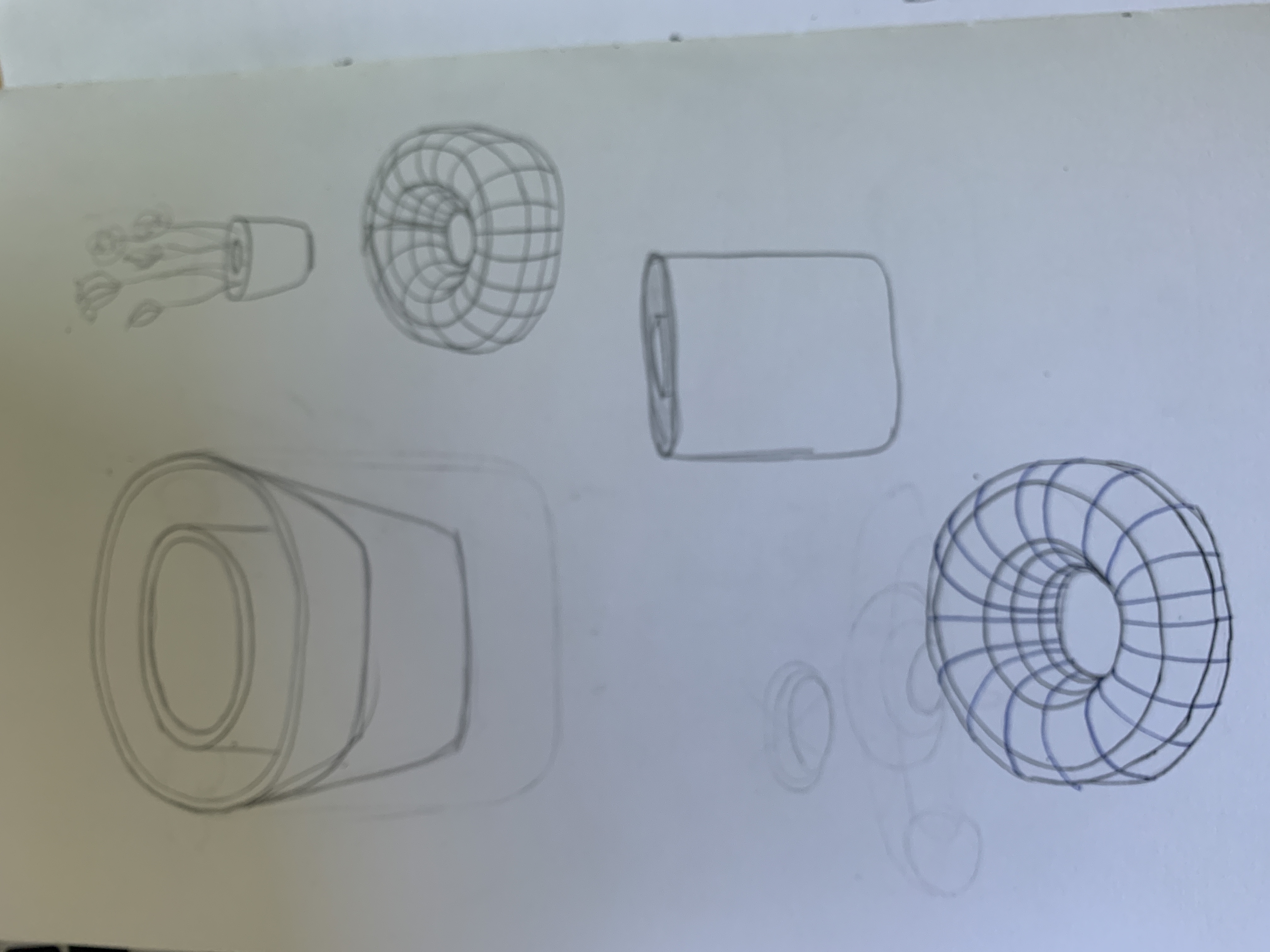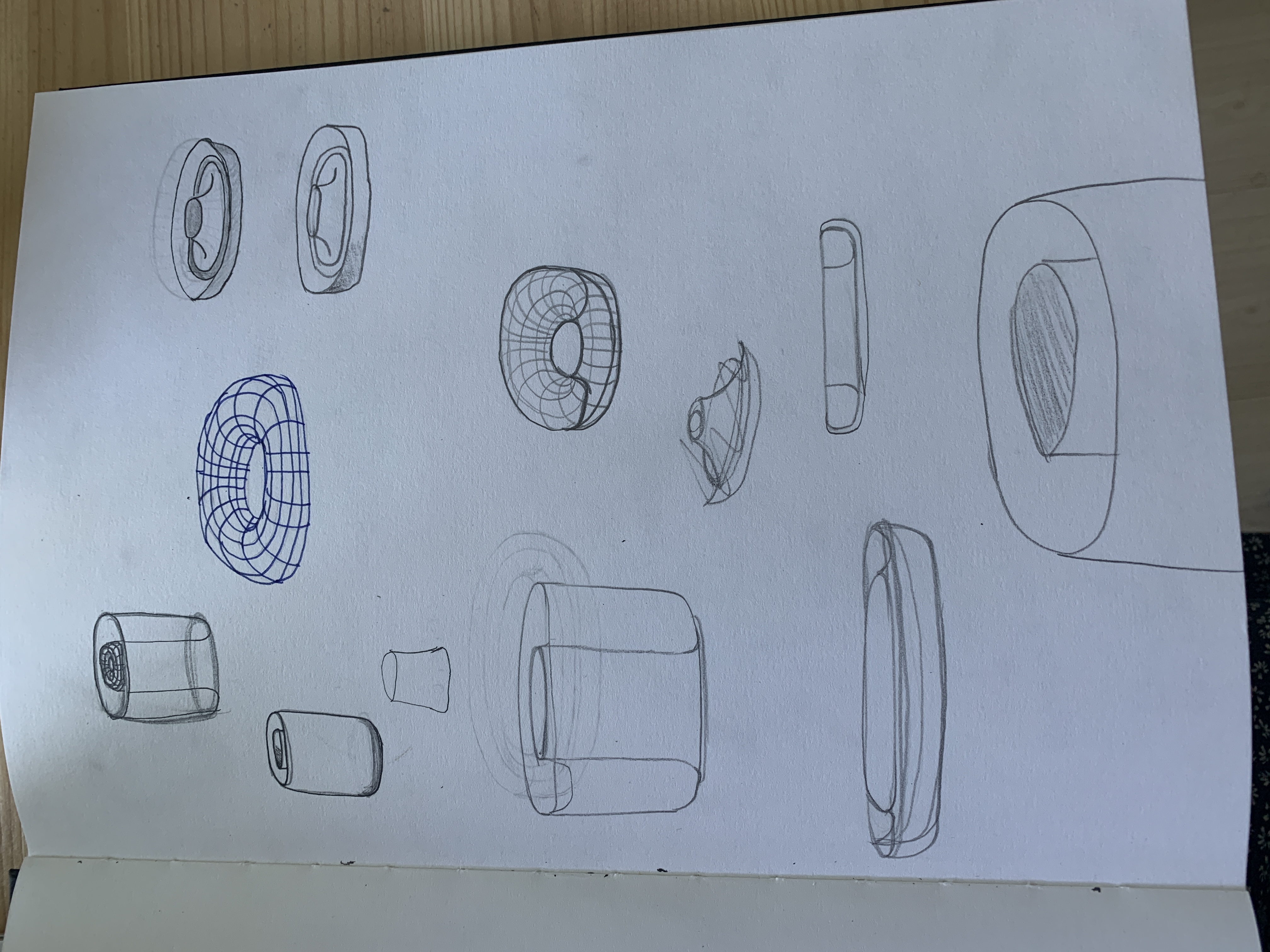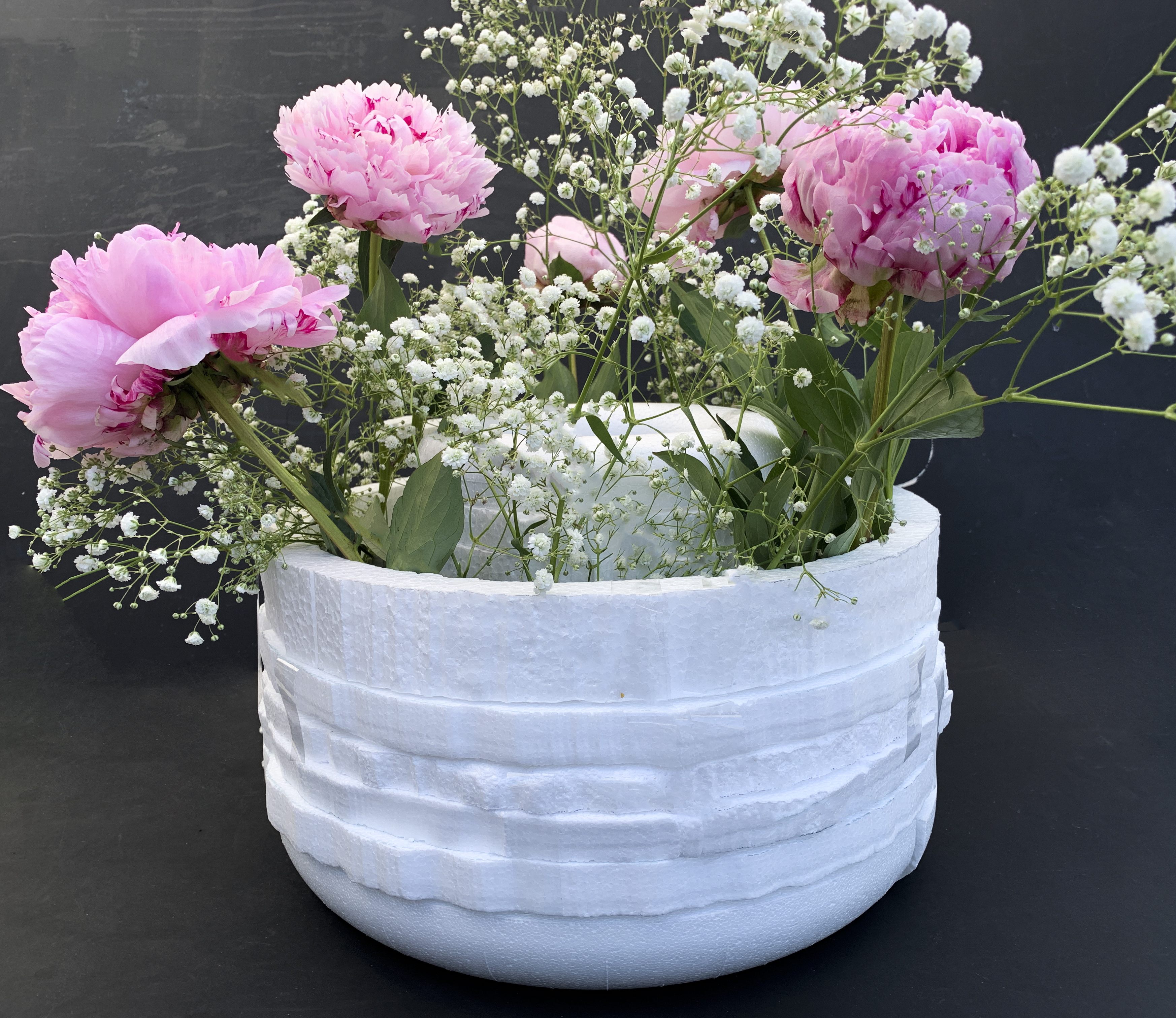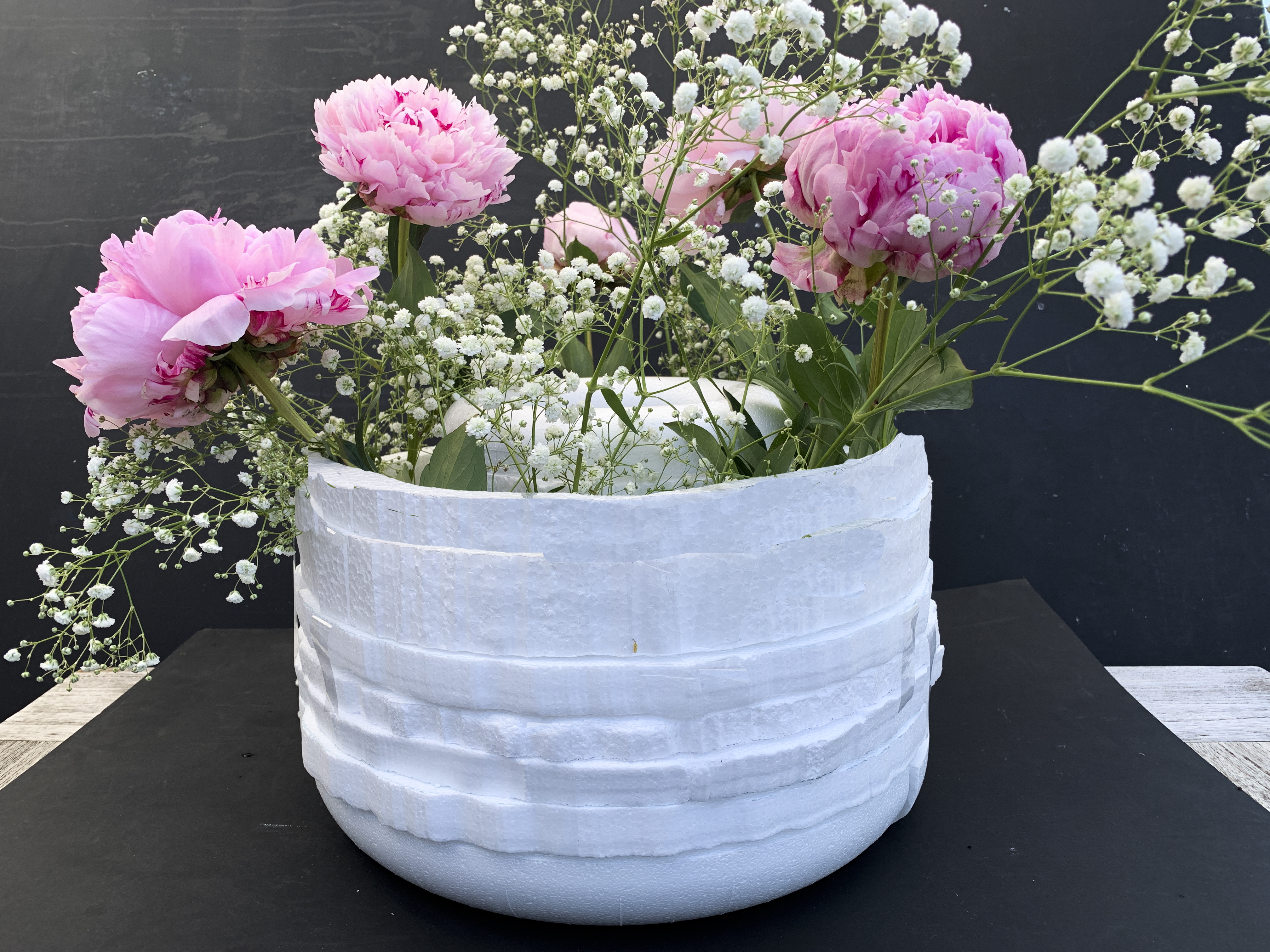 On the left the orginal shape/ on the right the vase a bit higher